19 August 2014 09:35 (UTC+04:00)
2 045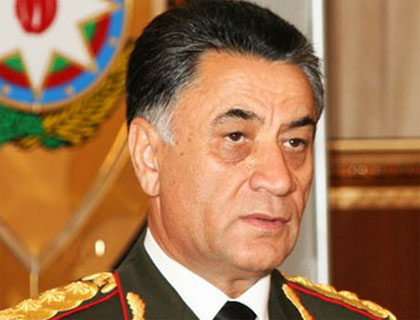 By Sara Rajabova
The Azerbaijani and Iranian officials have discussed the fight against transnational organized crime and cooperation on drug trafficking.
Azerbaijani Interior Minister, Colonel-General Ramil Usubov received a delegation led by the Commander of Iran's Border Troops, Major General Qassem Rezaei on August 18, the Interior Ministry said.
During the meeting, Usubov noted that the two peoples have centuries-old ties, and the integration between the two states takes place in all sectors - in economy, education, culture and others.
He added that in such circumstances, the law enforcement authorities have an important responsibility.
Usubov also noted that such meetings provide great opportunities to join forces in the fight against transnational organized crime and international terrorism.
He said, in particular, the cooperation in combating the illegal drug trafficking and smuggling has a lot of potential.
Usubov further noted that it is necessary to define new areas of cooperation.
He also said the visits of Azerbaijani President Ilham Aliyev to Iran in different periods made it possible to bring bilateral relations to a new level, and underscored that his ministry is also interested in expanding cooperation.
He then briefed the guest about the socio-political and criminal situation in Azerbaijan. It was stressed that the country's law enforcement authorities are taking comprehensive measures in the fight against organized crime, international terrorism, extremism, separatism, and illegal arms and drugs trafficking.
Rezaei, for his part, expressed his gratitude for the warm reception and noted that such visits and agreements between the two countries serve the interests of the two peoples, which have a common religion, a similar culture and history.
He said that this contributes to the development in many areas, including in the area of security, military and economic relations and others.
The meeting also discussed other issues of mutual interest.
Chief of the State Border Service, Commander of the Border Troops, Colonel General Elchin Guliyev received the Iranian delegation on August 17.
The sides discussed the prospects of cooperation between the two bodies.
Azerbaijan and Iran have had diplomatic relations since 1918. Iran recognized Azerbaijan's independence in 1991, and diplomatic relations between the two countries were established in 1992.
Related News