Delay in Nagorno-Karabakh conflict resolution damages refugees and IDPs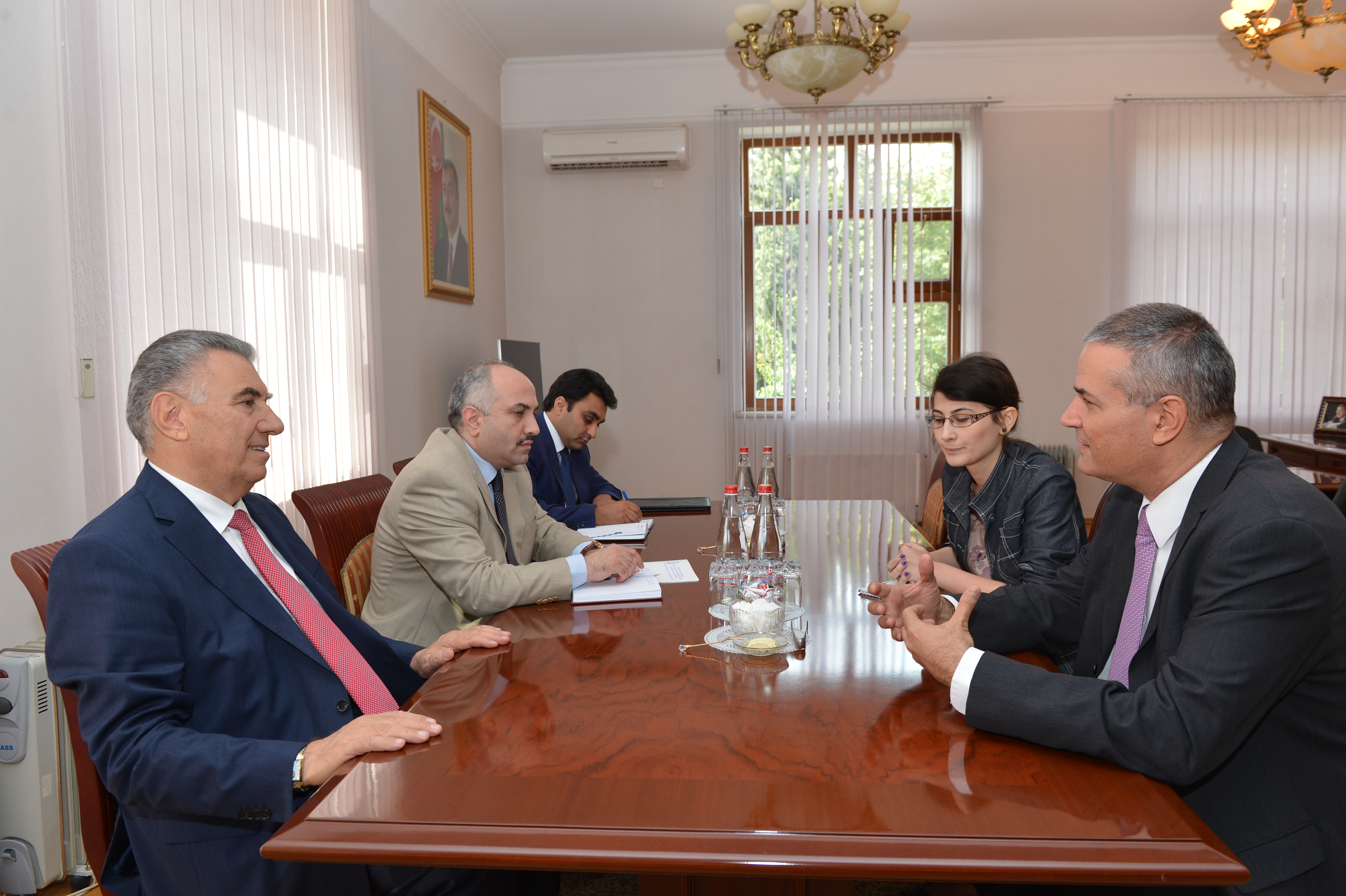 By Sara Rajabova
As a result of passive approaches of organizations engaged in the settlement of the Nagorno-Karabakh conflict, the problem has remained unresolved so far.
Azerbaijani Deputy Prime Minister and the Chairman of the State Committee for Deals of Refugees and IDPs, Ali Hasanov made the remarks at a meeting with Israel's Ambassador to Azerbaijan, Rafael Harpaz on July 2, the Committee reported.
Hasanov said the delay in the conflict resolution are mainly due to the unconstructive position of Armenia, the inactivity of states and bodies involved in the settlement of the problem and the double standards of the international community to resolve the conflict. He emphasized that the delay damages the lives of the refugees and IDPs who are suffer from this problem.
He noted that despite this, Azerbaijan's president and nation are the main supporters of the peaceful settlement of the conflict within the framework of international law.
While exchanging views on ways to settle the conflict, the sides noted that no progress has been reached yet during the activity of the OSCE Minsk group, which has been mediating in the negotiations between two sides over the last 20 years.
During the meeting, the sides also voiced their concerns over the indifferent attitudes of main players towards the restoration of the rights of more than one million refugees and displaced persons.
Harpez said Israel supported all times Azerbaijan's fair position on the conflict.
He also thanked Azerbaijan for creating conditions for visiting residential complexes of the internally displaced people. He asked Baku to create an appropriate ground for holding similar meetings with IDPs settled on the other sites.
The sides also discussed other issues of mutual interests.
The bloody war, which flared up in the late 1980s due to Armenia's territorial claims against its South Caucasus neighbor, left without homes of about 700,000 civilians of Nagorno-Karabakh and the regions adjoining it, as well as the regions bordering with Armenia and Nagorno-Karabakh.
They are temporarily settled in more than 1,600 settlements across 62 cities and regions of Azerbaijan.
Moreover, 250,000 Azerbaijanis were expelled from Armenia and became refugees due to Armenia's ethnic cleansing policy after the emergence of the Nagorno-Karabakh conflict with Azerbaijan.
The Azerbaijanis who had displaced from their homes as result of the brutal war were forced to live in refugee camps, tents and wagons in very difficult conditions.
As a result of the military aggression of Armenia, over 20,000 Azerbaijanis were killed, 4,866 are reported missing, almost 100,000 were injured, and 50,000 were disabled.
The UN Security Council has passed four resolutions on Armenian withdrawal from the Azerbaijani territory, but they have not been enforced to this day.