Traffic police cracking down on intoxicated drivers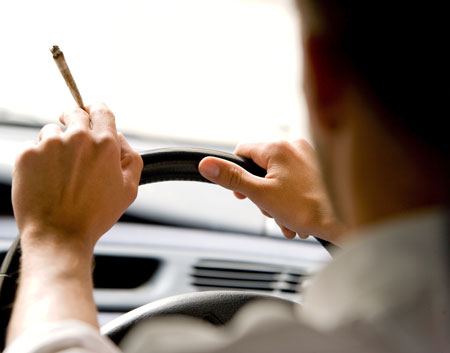 By Nigar Orujova
Azerbaijan's traffic police are identifying drivers who get behind the steering wheel under the influence of drugs, Kamran Aliyev, an official at the Main State Traffic Police Department, told the local press.
According to Aliyev, since the beginning of 2013 drug testers have been used to detect such drivers in Azerbaijan.
"The check-ups are carried out using disposable testers manufactured in Germany, as well as drug testers of the laboratory type installed at the traffic police checkpoints. These devices cannot be installed in a traffic police car because of their large size. But disposable drug testers can be used even by a traffic policeman on foot who is on duty," he said.
Aliyev noted that there is no special statistics on drivers who drive while intoxicated by drugs. Therefore, in accordance with the law, they are also listed as alcohol-intoxicated drivers.
"The law On Road Traffic indicates that the same punishment is applied for driving a vehicle in the state of alcohol and drug intoxication, as well as for the use of psychotropic or other strong substances. Therefore, the status of all the drivers who were detained in these four conditions is deemed as a state of intoxication. Here the notion of 'intoxication' is perceived as a common human condition, regardless of its cause, so separate statistics for this indicator is not recorded," the police official said.
Some 1,345 administrative violations for drunk driving were recorded in Baku over the first five months of 2013.
Driving while intoxicated may be punishable by detention of up to three months in Azerbaijan.
However, the type of punishment depends on the violation. Thus, if a driver has a driver's license, punishment may include a penalty in the amount of 300 to 800 manats, a driving ban and possible arrest.
A fine and a penalty also depend on the offense; if the drunk driver is not buckled, then the penalty is 300 manats, and the driver's license is suspended for a period up to one year. Running through a red light is punishable by a 500 manat fine and a driving ban of up to one year.
However, according to Azerbaijani experts, the situation with driving while intoxicated is not an acute problem in the country.