Top official: Armenia threatens its neighbors, lays territorial claims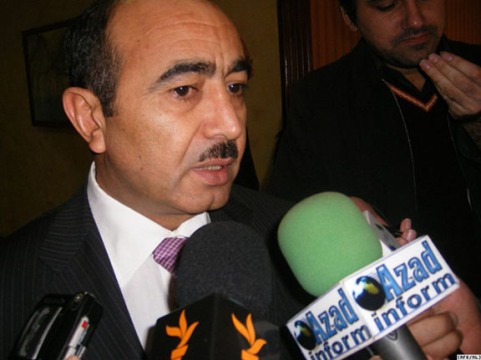 Armenia directly pursues a militaristic policy in the South Caucasus, Head of Azerbaijani Presidential Administration Social and Political Department Ali Hasanov said. He was commenting on Armenian President Serzh Sargsyan's Friday statement about the alleged militarization of Azerbaijan.
Hasanov noted that Armenia, which has occupied Nagorno-Karabakh region of Azerbaijan, is pursuing a policy of mass armament out of the international organizations' control.
"We have stated within the OSCE and the UN that the facts of mass armament, militarization of the region, and drug trafficking were fixed on uncontrolled territory of Nagorno-Karabakh. Generally, Armenia is getting militarized and becomes aggressive day by day. Armenia threatens neighboring states, their territorial integrity, and lays territorial claims to them," Hasanov said.
The conflict between the two South Caucasus countries began in 1988 when Armenia made territorial claims against Azerbaijan. Armenian armed forces have occupied 20 percent of Azerbaijan since 1992, including the Nagorno-Karabakh region and seven surrounding districts.
Azerbaijan and Armenia signed a ceasefire agreement in 1994. The co-chairs of the OSCE Minsk Group - Russia, France, and the U.S. - are currently holding the peace negotiations.
Armenia has not yet implemented the U.N. Security Council's four resolutions on the liberation of the Nagorno-Karabakh and the surrounding regions.