2 November 2012 12:52 (UTC+04:00)
764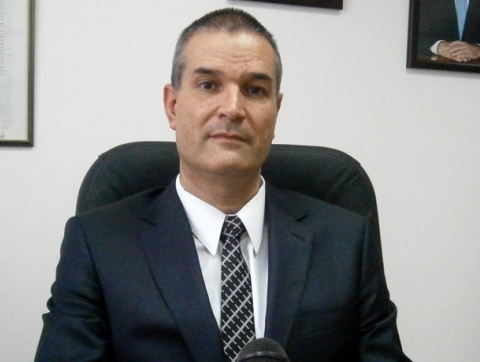 Israel has a very strong Jewish community in Azerbaijan and there is very strong Jewish community from Azerbaijan in Israel, Ambassador of Israel Rafael Harpaz said in his interview with Trend news agency.
"First, I would like to stress that I feel like at home in Azerbaijan. Israeli people love Azerbaijan... So Azerbaijan reminds me of Israel, warm people, nice people," he said.
Harpaz stressed that Azerbaijan and Israel have very good relations which started already under the leadership of the late president of Azerbaijan Heydar Aliyev and continue under the leadership of the President Ilham Aliyev. Israeli leaders: President Shimon Peres, Prime Minister Benjamin Netanyahu, Foreign Minister Avigdor Lieberman have all been to Baku and they have close, long-standing relations with the leadership of Azerbaijan, he said.
According to Harpaz, the relations between Azerbaijan and Israel are very good and diverse, cover many issues.
"I would like to deepen and widen them in certain areas, especially in investments, sharing Israeli technologies and experience and more," he said. "Energy is a very important area and we would like very much to develop the cooperation in this field."
"We identify several areas that we would like to develop even further: telecommunication, agriculture, medical technologies, irrigation, water technologies, tourism, cultural and youth exchanges and others," Harpaz mentioned.
According to the ambassador, the relations are developing and both sides are very satisfied with those relations and there are many areas that we can develop further. "I would like to mention that Israel can learn a lot from Azerbaijan especially in the area of energy. Israel does not have experience in the energy sector like Azerbaijan. And, on our end, we are interested to share our experience and know how, especially in high-tech, industrial research and development, medical technologies, etc. All of those areas are important and we would like to develop them even further," he said.
Harpaz said Azerbaijan is a country that really needs to get a lot of appreciation from the international community. "It is a model for moderate Muslim state. Azerbaijan has historical relationships with Israel, and historic relations with the Jewish community here. This is really something very special. Jews live here proudly and safely," he added.
Nagorno-Karabakh conflict
Israel is living in an environment which is very challenging and also the environment in Azerbaijan is very challenging, Harpaz said.
"From our experience, we hope that our conflict with our neighbors will be solved peacefully. We also hope that Nagorno-Karabakh conflict will be solved peacefully. As you know, Israel recognizes the territorial integrity of Azerbaijan, calling for peaceful solution and supporting the efforts of the [mediating OSCE] Minsk Group. Israel's position is very clear and it was expressed by Foreign Minister Lieberman when he visited Azerbaijan late April," he said.
Investments in Israel
"We have Israeli companies that are investing and doing business in Azerbaijan, and we have Azerbaijani private sector doing business in Israel," Harpaz said.
He said it is very good business for both sides. "Azerbaijan is a good country to do business with. The interest of the Israeli private sector in Azerbaijan is huge because Azerbaijan is developing very fast, a lot of investments are made in the country's infrastructure, in the road system, water technologies, agriculture, and we want to assist Azerbaijan to diversify its economy by sharing our experience with you. And Azerbaijani companies are also doing business in Israel. Israel is a country that welcomes foreign investments," he said.
Energy cooperation
According to Harpaz, Israel is importing Azerbaijani oil and Azerbaijan has experiences of many years in drilling, in allocating licences, in taxation and in other issues.
"We do not have this experience. We found out enormous amount of natural gas offshore. And in Israel there is a big internal discussion whether we should export gas or not, how much we should export, how we are going to grant lisences, which technologies should be used, what we are going to do with the revenues. We have newly created our gas and energy fund like Azerbaijan's SOFAZ. For us it is new. We are trying to learn from Azerbaijan's experience. It is important for us. We also started to discuss the issue of alternative and renewable energy, which is important, and Israel also wants to develop cooperation with Azerbaijan in this field," Harpaz said.
Related News