US hails recent efforts by Azerbaijan & Armenia to engage productively in peace process, spokesman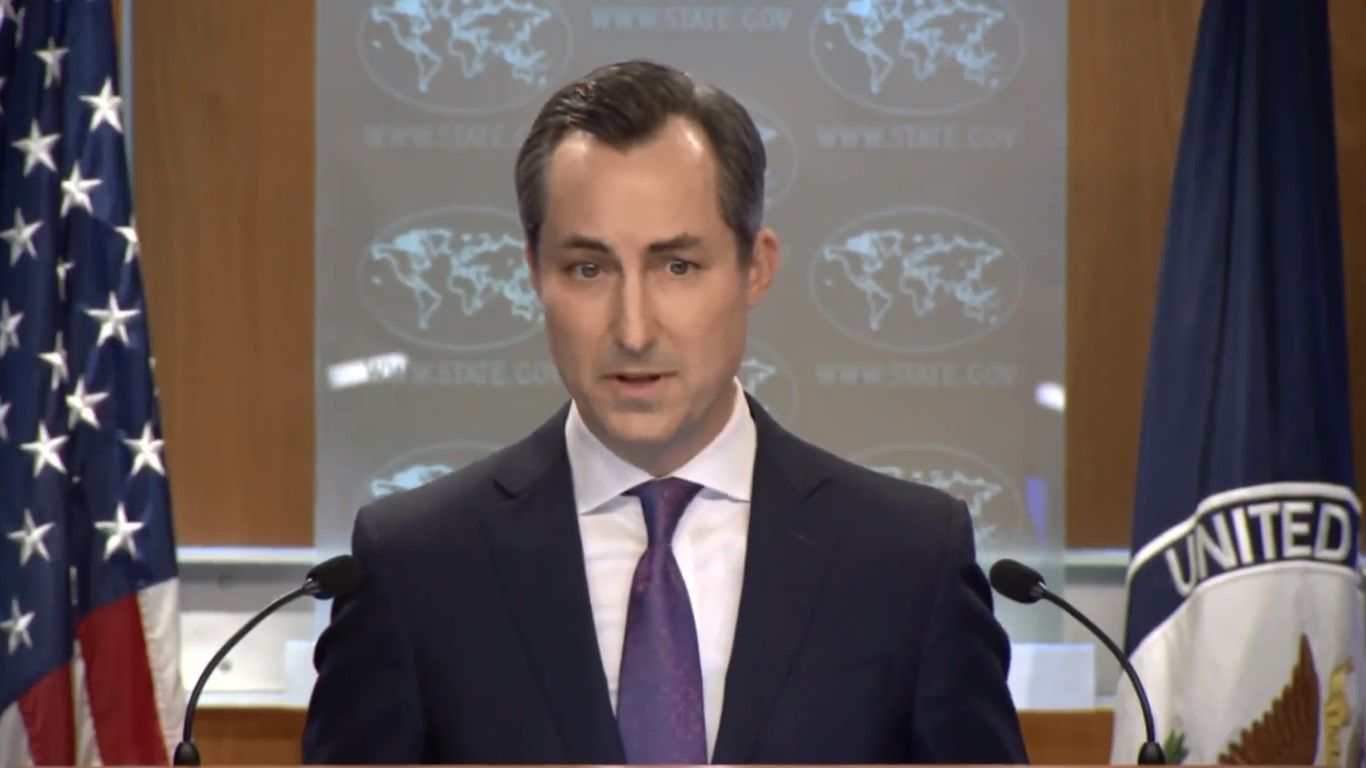 The United States welcomes the recent efforts of Azerbaijan and Armenia to participate productively in the peace process.
According to Azernews, US State Department spokesman Matthew Miller said this during a briefing today.
"The United States is pleased to host Armenian Foreign Minister Mirzoyan and Azerbaijani Foreign Minister Bayramov to facilitate negotiations this week as they continue to work towards a peaceful future for the South Caucasus region. George P. Schultz Foreign Affairs Training Center, the Secretary of State met with each Minister individually and in tripartite formats, stressing at each meeting that direct dialogue is the key to resolving issues and achieving a lasting and dignified peace. The States applaud the recent efforts of Armenia and Azerbaijan to engage productively in the peace process, and we will continue to provide them with every possible assistance to advance this process.Today was the first day of the meetings, which will last until Thursday," he said.
It should be noted that yesterday US Secretary of State Antony Blinken held bilateral meetings with the Ministers of Foreign Affairs of Azerbaijan and Armenia - Jeyhun Bayramov and Ararat Mirzoyan at the National Training Center for Foreign Affairs. George P. Schultz behind closed doors.
After the meetings, Blinken took part in the first plenary meeting with the foreign ministers of the two countries.
A bilateral ministerial meeting is currently underway.
Negotiations will continue until June 29. The main theme is the peace agreement.
---
Follow us on Twitter @AzerNewsAz