28 June 2018 17:29 (UTC+04:00)
2 414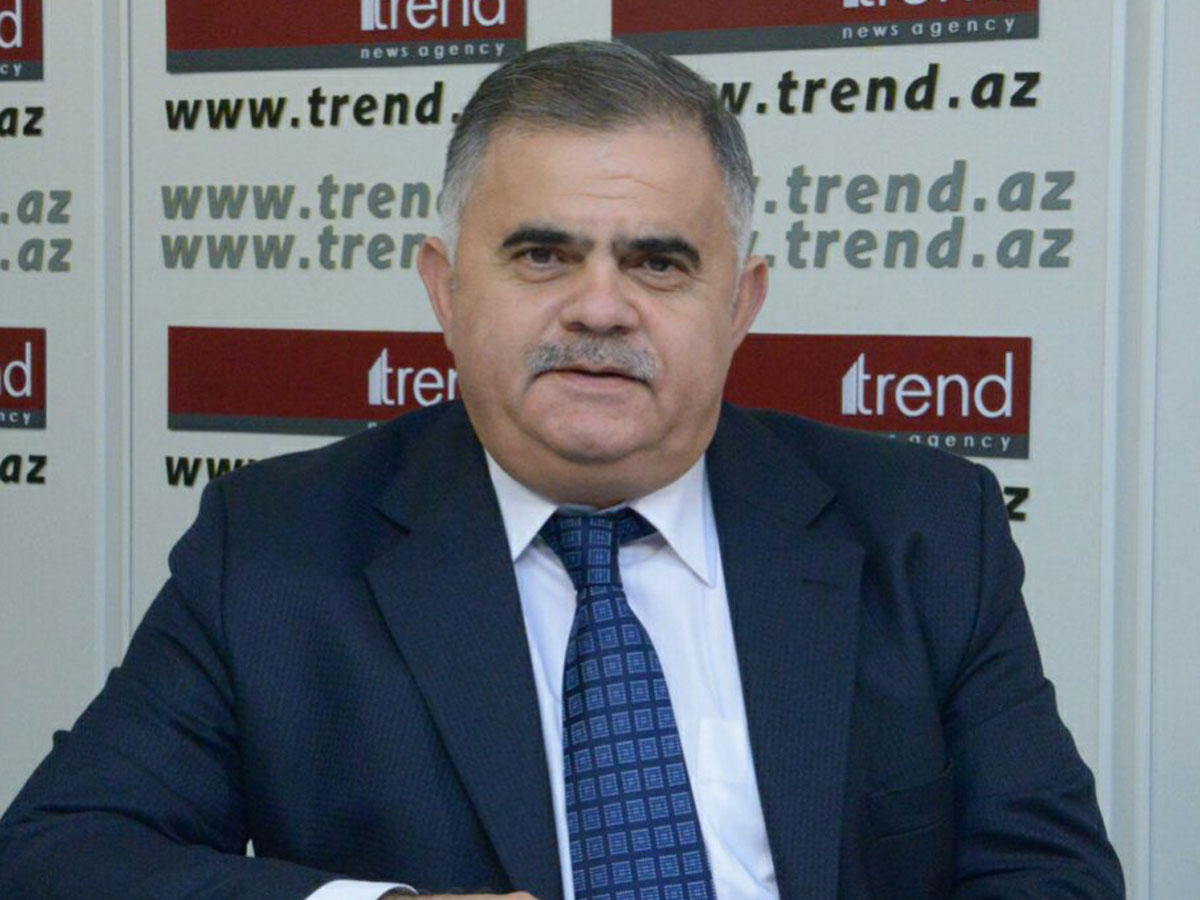 By Trend
By holding a grand military parade which took place in Baku on June 26, Azerbaijan sent a message to the world that it is capable of liberating its occupied territories by military means, political expert Arzu Naghiyev told Trend June 28.
Today, the Azerbaijani army is equipped with the most modern weapons and technologies, the expert said, stressing that it was not easy for the young independent state to create such an army, which is one of the strongest armies in the world.
"Every Azerbaijani is proud of this, and over time we will witness the continued success of the Azerbaijani army," Naghiyev said.
"At the parade, the Supreme Commander-in-Chief of the Armed Forces of Azerbaijan Ilham Aliyev once again noted that, most of the revenues from oil are directed to the development and equipment of the army. Naturally, all this gives reason to say that our army becomes firmly established, and is ready for any situation," the expert said.
Recalling that the April battles of 2016 were a vivid example of this, Nagiyev stressed that the Azerbaijani army has proved its ability to secure the territorial integrity of Azerbaijan.
"April battles has enhanced the faith in victory and inspired the people of Azerbaijan. Besides, this has been proved once again by the Nakhchivan operation. All these are the result of serious reforms carried out in this area, and the successful strategy implemented in the area of development of the army," Nagiyev said.
The expert recalled that, not only foreign-made but also domestically produced modern equipment was demonstrated at the parade.
Also Nagiyev added that, the skills of national specialists in this area has been fully upgraded.
The military parade dedicated to the 100th anniversary of the Armed Forces of Azerbaijan was held in Baku on June 26.
The parade involved about 4,000 military personnel of the ministries of defense, internal affairs, emergency situations, State Security Service, State Border Service and Special State Security Service, as well as the parade staff of the Armed Forces of Turkey.
More than 240 units of military equipment, more than 70 aircraft, including the latest and most modern types of weaponry and armored vehicles, missile and artillery systems, air defense systems, helicopters, unmanned aerial vehicles, as well as military ships and boats were demonstrated at the solemn ceremony.
About 100 representatives of the Republic of Turkey, Islamic Republic of Pakistan, Republic of Belarus, Kingdom of Bahrain, United Arab Emirates, Georgia, Islamic Republic of Iran, Israel, Republic of Kazakhstan, Republic of Uzbekistan, Russian Federation, Saudi Arabia and Ukraine participated in the parade.
---
Follow us on Twitter @AzerNewsAz
Related News