Prominent scientist Lotfi Zadeh buried in Baku [PHOTO]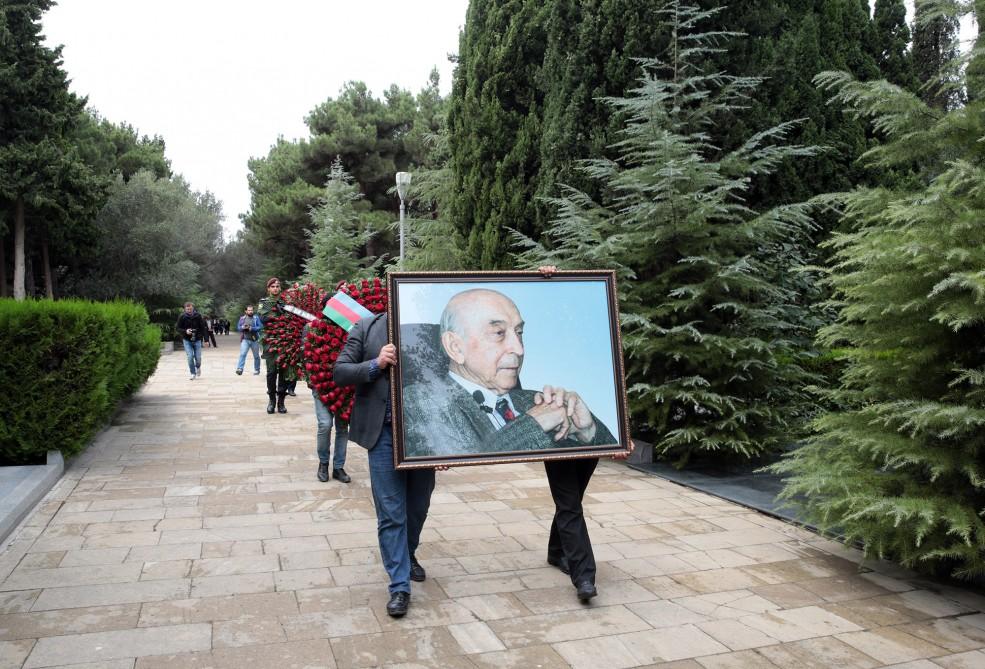 Azerbaijan's prominent scientist Lotfi Zadeh was laid to rest at the First Alley of Honors in Baku on September 29.
State and government officials, scientists and representatives of the general public attended the funeral, Azertac reported.
A wreath was laid at the late scientist's grave on behalf of President of Azerbaijan Ilham Aliyev.
Lotfi Zadeh, the creator of "fuzzy logic", passed away on September 6, at the age of 96.
The world-renowned scientist was a professor emeritus of computer science at the University of California, Berkeley, and the director of the Berkeley Initiative in Soft Computing.
Lotfi Zadeh is best known for proposing the fuzzy mathematics in the 1960s.The theory of fuzzy logic caused a revolution worldwide and entirely changed the concept of cybernetics and played an important role in space satellites, cognition and the study of images, the Earth and the Universe, and in research into UFOs.
--
Follow us on Twitter @AzerNewsAz