How nice or how wise?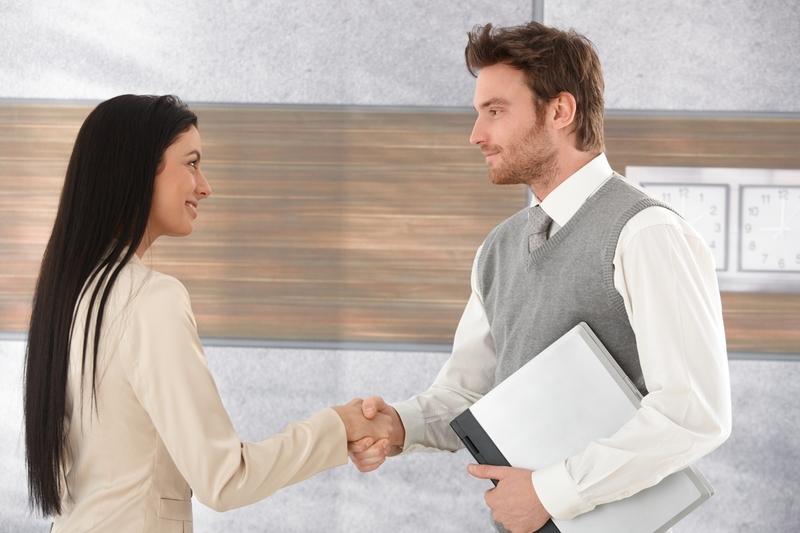 By Amina Nazarli
What do you think is the main goal of the employers during a job interview? There is no doubt that two main things interest them the most: your wisdom and appearance.
When these two features sit together with harmony, they complete your personality making you as the most successful candidate. But the measurement of human features is a gradual and quite private process. Now the question is which one of them enables you to get an ideal job?
Some argue that a good appearance is the key to brilliant career. But is a pretty face the main tool at the hand of each job hunter?
Companies engaged in trade and services may be interested in a pretty face for employees who are in constant contact with customers such as stewardess, bank staff and waitress.
A research held at the University of Texas said that staff with attractive appearance are usually paid more.
Daniel Hamermesh, a professor of economics in his sensational book "Beauty Pays: Why Attractive People Are More Successful" has developed a concept, called "pulchronomics" ["pulchritudo" from Latin "beauty"].
Hamermesh finds out that pulchritude is valuable in nearly all professions, not just those where good looks may seem to be an obvious asset.
The American author cites statistics collected in the Netherlands which tell that nice-looking employees tend to earn more, and furthermore generate higher incomes for their enterprises.
But what is beauty? And how do we measure it? There is no example to understand who is beautiful and who is not.
People have not created themselves, and therefore no one can judge him or her for it. And when someone consider his/her candidacy only because of this feature, for me, it is unfair. Just think that one may be outwardly unattractive for many, but when he/she speaks, their appearance makes no difference to you.
In the world where many are trying to stick to a certain stereotype of beauty, human mind (what is the most important) goes by the wayside. However, smart employee in the negotiations may be more useful than the ones with an attractive appearance, but not so brilliant mind, doesn't it?

For many, good appearance may be considered as a big plus. Nevertheless he or she may just as quickly and easily lose his/her jobs, due to insufficient mental capacity.
For example, in many professions including doctor, journalist, telephone operator and others beauty or appearance do not play any role. Here the most important aspect is a candidate's education and work experience.
Moreover, some employers believe that sometimes beauty can be harmful for the company, destabilizing the work of a team, both female and male. As the newly- hired employee will always be in focus of the staff, at least for the first time.
And, if you are one of the lucky people who was blessed with good look to spare, enjoy the advantages, but be also careful not to position yourself as an empty-minded beauty queen.
But is the beautiful appearance so fundamental?
Most people, irrespective of their age, tend to make better their appearance. Women aspire to be a beautiful, unique and perfect one. Each person has its own view of beauty. That's why in most cases people strive to meet their own stereotypes and ideals of beauty.
In the pursuit of beauty, people often go for expensive and painful procedures such as plastic surgery or injections to make themselves, as they think, much more beautiful. However, surgical operations do not make people beautiful, they just give them confidence.
Some specialists say that plastic surgeries do not change something in people at all. People had already remembered you as you were before surgery. Such people just acquire self-confidence and get rid of many complexes.
Today, stereotypes of beauty have changed. Even in the modeling business people with unusual appearance are more required than those with ideal appearance. Very beautiful models may be less in demand than the one who even was not ever considered as beautiful. Now, those who once considered as "ugly" adorn covers of fashion magazines.
But it is worth to emphasize that a person can be unattractive, but he/she should be neat mandatory.
So, who is the most successful then?
The concept "appearance" is not always understood as a natural beauty [facial features and figure]. Neatness, well-grooming and well-chosen clothes play a huge role in hiring a job. Don't forget you are judged by appearances at first but later on by your mind.
During an interview, an employer faces a difficult task - objectively evaluating the candidate in a short period of time. And neatness here plays a decisive role. While seeing that a candidate made no effort to look decent, interviewer may conclude that he/she have no interest in working in this company.
But if someone is still unhappy with his or her appearance, the modern cosmetics will help them correct all defects and will give them confidence.
For those complex ladies and those who do not believe that one can succeed without pretty face, I will give an example. Coco Chanel, a fashion icon around the world.
She was not distinguished with pretty appearance. Coco was small in stature, with crooked legs and hooked nose ... In addition her outfit seemed unimaginable for that time. Nevertheless, she was very popular among men, even men of high society.
Once Coco was asked a trick question, what would she chose: intelligence or good look. And she said this brilliant phrase " Nature gives you the face you have at twenty. Life shapes the face you have at thirty. But at fifty you get the face you deserve."
--
Amina Nazarli is AzerNews' staff journalist, follow her on Twitter: @amina_nazarli

Follow us on Twitter @AzerNewsAz