7 September 2016 17:55 (UTC+04:00)
18 212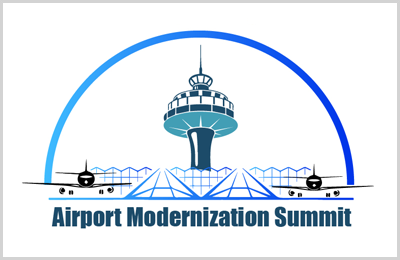 The GCC countries are currently looking at massive airport expansion and airport development projects which include international, domestic and military airports and the region is seeing a huge increase in the investments for the development and modernization of these airports at a cost of around $90 billion.
It is said that the Airport Council International (ACI), and the International Air Transportation Association (IATA) have predicted that airports in the Middle East are expected to handle over 400 million passengers by 2020 which is purely due to the development projects that have been planned for the region.
The Kingdom of Saudi Arabia is looking at sophisticating and streamlining the aviation sector through major infrastructure development projects, privatization projects, and market liberalization.
Today the Kingdom is looking at modernizing the already existing airports as well as developing new airports of the future with technology that can handle the air traffic and the passenger flow with ease.
Hence, Nispana is proud to announce that we, along with GACA (General Authority of Civil Aviation) are hosting The Airport Modernization Summit which is scheduled to take place on the 2 - 3 October, 2016, Jeddah, Kingdom of Saudi Arabia.
The 2-Day Summit will provide the main stake holders with an ideal platform to come together and listen to real-time case study presentations by global leaders, network with peers, exchange ideas and source some of the latest technology that can be used to modernize / privatize the existing airports and develop new airports of the future.
Nispana Innovative Platforms Pvt. Ltd., a global provider of the finest business intelligence solutions today provides business leaders around the world with real time competitive B2B platforms. Working towards providing a multi-dimensional business catalyst, focusing on re-education, networking and most importantly deal making opportunities for all attendees is what we strive towards. Complimentary to the product offerings we also are your compliance and accreditation specialists.

The company helps Global Corporate Buyers, Governments, Industrial Experts and Solution Providers respond to the challenges at hand and opportunities created by worldwide business drivers. We catalyze the process of business mergers, acquisitions and negotiations. We focus offerings through our dedicated integrated practice areas: Conferences, Summits, Exhibitions, and Training's across Asia, Latin America, Middle East and Africa. We organize high profile B2B summits and meets to address some of the issues faced by businesses globally in order to ensure that every one of our clients get maximum Return on Investment.
It works in various sectors such as Oil & Gas, Banking & Finance, Construction & Infrastructure, Defence & Aviation, Power & Energy, Transportation & Logistics, Environmental, Security, Healthcare & Pharmaceutical, Human Resources, Information Technology and Training Programs. Our Strategic Business Summits connect pre-qualified senior level decision makers with pre-qualified global solution providers and industrial experts to do business on one platform for a 2 day period. These business platforms provide our clients with access to a cutting edge agenda that addresses all their queries.
Nispana continues to cherish productive working partnerships with various government entities and organizations across Asia, Latin America, Middle East and Africa. We also work closely with key figures in the media who continue to add value to our network globally.
Since the formation of Nispana in 2010 we have produced several successful events and have returned on true investment on both time and money. Nispana is currently headquartered in Bangalore, India and have our branch office in Dubai, U.A.E. A multicultural, dynamic and focused on business performance with élan is what Nispana delivers to you.
Category News