30 November 2015 14:00 (UTC+04:00)
2 281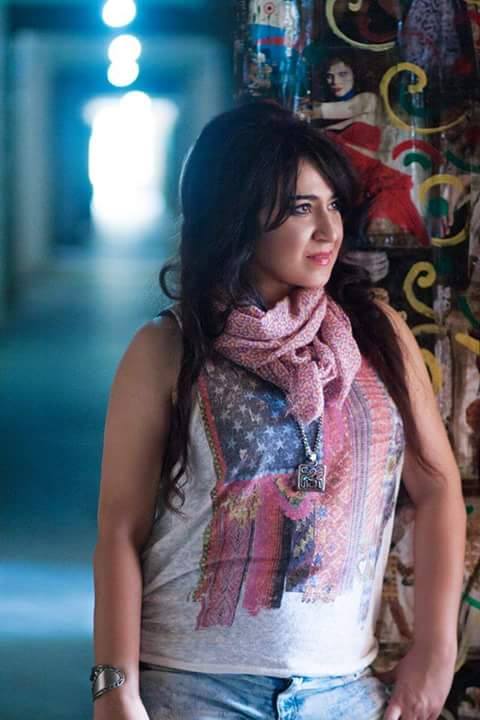 By Amina Nazarli
Considered a cultural and a revolutionary art movement, surrealism is regarded by many critics as a substantial divergence from traditional art forms.

Surrealism mostly attracts unique artists, and Azerbaijan's most popular surrealist, Mehriban Efendi, is one those artist to whom this kind of art helped show her inner world.
Creating her paintings from the age of 5 to 6 years old, Mehriban did not imagine that the masterpieces she draw would be considered surrealism, which allowed Mehriban to express her "space dreams" on canvas.
Mehriban officially joined the ranks of professional surrealists in 2010. Since that time, the talented artist achieved great successes, as she conquered international art arenas.
Novelist Suzanne Collins, best known as the author of "The Hunger Games" trilogy, in her blog about her favorite artists who inspired her, also included the paintings by the Azerbaijani artist.
Being short, dynamic and religious, she wrote, her works seem to have individual resources.
"In the beginning, it seems that the images of women were present in every frame, but after a closer look, it became impossible to distinguish one kind of human form represented on the canvas. And this is a trick in her style, which makes the viewer and the work decide what they are looking at," she said.
Efendi is a participant of a major Portuguese "Surrealism Now" project, aimed at finding surrealists and promoting their work in the 21st century.
It all began when Portuguese surrealist Bissaya Barreto was instructed to find modern surrealists for the exhibition, who began painting after Salvador Dali.

Barreto became familiar with Efendi just before the project began, when the search for artists had been completed and a list drawn up. However, he could not disregard the impressive pictures of Mehriban and sent her a letter, expressing his admiration of her works.
The initial number of the "best world surrealists" was limited to just thirty. However, after the decision, the organizers decided to include Efendi onto the list, and thus Azerbaijan became the 31st country on the list, as being home to the best surrealists.
"We will make an exception for you," said the Portuguese artist. "We could not help including such a talented artist onto our list. Your surrealism is peculiar and amazing! "
Recently, Efendi received a letter from the Head of the "Byblos" studio, Professor Salvatore Constantine, in which he said that the artist's paintings will be included in the organization's latest catalogue.
The outstanding artist also worked as a costume designer with the German filmmaker Veit Helmer in his comedy "Absurdistan," shot in Azerbaijan in 2008.
Mehriban admitted that working with Germans was both very interesting and difficult, since it is well known that they appreciate time, and every minute was valuable for them, notes Efendi.
"Every day we woke up at 5 o'clock, ate breakfast and were at work at the appointed time. As the project was international, the cast also include actors from different countries, which is why we should express ourselves in pantomime," she said, adding that the project was very unique in her life.

Three years ago, Mehriban also received a promising offer from American artist Virginia Jemenez to participate in different exhibitions throughout the U.S. as part of the "World of Art" project. And earlier in October, she had a chance to put her art on display at the new "Arte De Mundo" gallery in the US state of Michigan.
Summing up her beliefs, Efendi notes that culture can save the world and stresses that, "no matter how old you are, it's never too late to develop and work on yourself."
--
Amina Nazarli is AzerNews' staff journalist, follow her on Twitter: @amina_nazarli

Follow us on Twitter @AzerNewsAz
Related News