Famous Azerbaijani pianist takes the world by storm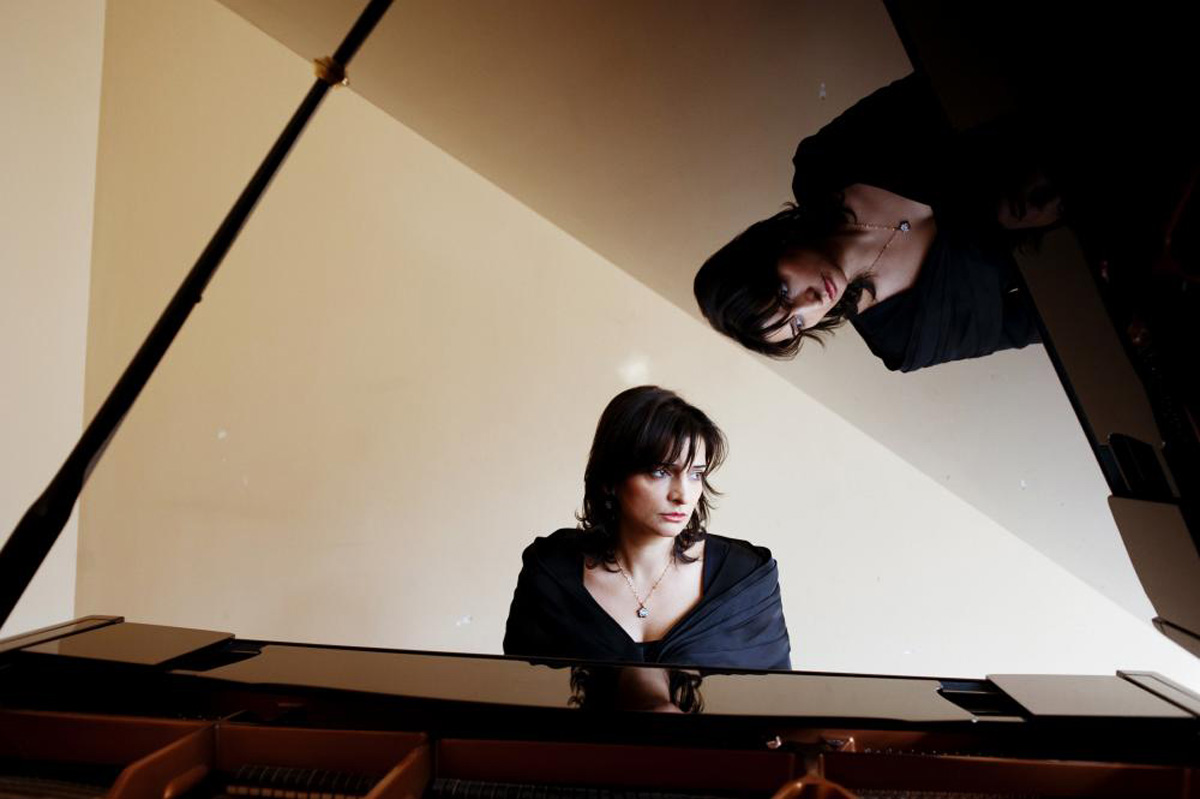 By Amina Nazarli
Nargiz Aliyarova, one of Azerbaijan's most brilliant musical talent - piano - has made a name for herself both at home and abroad as her talent has been celebrated the world over.
Winner of several international competitions, Nargiz is a professor of Baku Music Academy. In 2014, a leading Belgian record company Etcetera released a CD including compositions by world famous composer Frederic Chopin in her performance, Trend Life reported. Thanks to her beautiful talent, she is the first Azerbaijani pianist, to have been granted to honor to cooperate with the well-known Belgian company.
Her success of course has reverberated onto Azerbaijan as her musical achievements have become Azerbaijan's achievements as well. Speaking on her growing fame she noted, "For more than forty years, I have never had doubt to what I should be doing professionally."
Chopin's creativity influenced many generations of musicians and Nargiz is no different. Chopin most definitely left a mark on the pianist.
Listening to Chopin's incredible masterpieces since her childhood, Nargiz like a sponge, has sucked in every note from his wonderful works, using the master's work to develop her own musical taste and talent.
Nargiz actively participated in several events and concerts programs. In 2010 Azerbaijan's capital, Baku hosted the 200th anniversary of Polish genius Chopin.
Together with famous Polish pianist Stanislav Dey, she rehearsed very complex Chopin's works. The performance was astonishing.
2010 became a very productive year for the talented pianist, as she gave a solo concert organized by the Polish embassy in Azerbaijan, where Nargiz performed many priceless compositions by Chopin and famous Azerbaijani composers.
Thanks to her efforts, the Polish Culture Ministry handed Nargiz with a "For outstanding contribution to the promotion of the Chopin's heritage" award.
The desire to make her performances immortal forced the talented musician to record Chopin's unforgettable mazurkas, waltzes and nocturnes in the Dutch "Power Studio" in 2013.
"When I first listened to the record, I was very excited. It was the best thing I had ever done during my 40-years musical career," she said.
A year later, the Belgian Etcetera signed a contract with Nargiz to create her first album - available on the company's official website. http://www.etcetera-records.com/album/479/nargiz-aliyarova
The CD, which includes some 17 Chopin's immortal compositions is also sold in specialty stores in several European countries as well as Canada, the US, Japan, Taiwan, Korea and Hong Kong.
The Belgian company is going to conduct presentations of the album in Brussels, Amsterdam and Paris.
Moreover, the company has made every efforts to promote the CD, sending it to many leading music magazines and newspapers around the world to cover this event.
But this partnership will not end there, as Etcetera is interested in releasing a second album by the famous musician. It will include works from Azerbaijani composers.
"In 2009-2010 I recorded two albums in Turkey. In one of them I performed compositions of Azerbaijani musicians. Dirk de Grief, the CEO of the Etcetera was interested in it, thinking that our national music will certainly be interesting to European listeners," she noted.
--
Amina Nazarli is AzerNews' staff journalist, follow her on Twitter: @amina_nazarli

Follow us on Twitter @AzerNewsAz