30 January 2014 18:02 (UTC+04:00)
1 617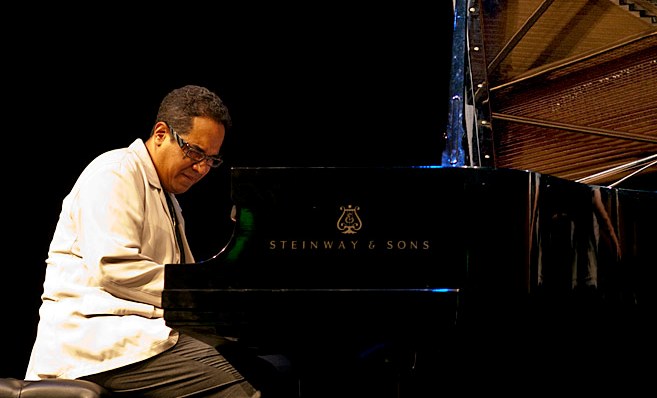 By Nigar Orujova
World famous jazz musician Danilo Perez is planning to sing the latest pieces in his last album "Panama 500" in Azerbaijan's capital Baku.
The concert will be held in the Azerbaijan State Philharmonic Hall on March 14. Tickets are available in the box offices of the city.
Panamanian pianist, composer and social activist, Perez is one of the outstanding jazz musician of our times.
Perez, UNICEF goodwill ambassador, UNESCO Artist for Peace, Artistic Director of the Berklee Global Jazz Institute in Boston's Berklee College of Music, founder and head of the Panama Jazz Festival, and winner of the prestigious award Grammy, will visit Baku as part of his European tour.
"Panama 500" album will be released on February 4. It is dedicated to the landmark event in the southernmost country of Central America Panama.
In 1513, Spanish explorer Vasco Nunez de Balboa crossed the Isthmus of Panama, becoming the first European to reach the Pacific Ocean and founding the first permanent European settlement in the Americas. Those events continue to resonate five centuries later as Panama celebrates the landmark anniversary.
On his new album, Perez adds his voice to the national tributes by portraying his native land, its storied history, rich culture and fierce struggles.
Perez started his musical career when he was three years old. His father, a bandleader and singer was his first teacher. By age 10, he was studying the European classical piano repertoire at the National Conservatory in Panama. After receiving his bachelor's degree in electronics in Panama, he studied jazz composition at the prestigious Berklee College of Music.
Beside, receiving awards for his music achievements, Perez served as Cultural Ambassador to the Republic of Panama and Goodwill Ambassador to UNICEF. He is also an activist involved in social work efforts.
Related News