Azerkhalcha carpets to be showcased in US within Women's Empowerment Week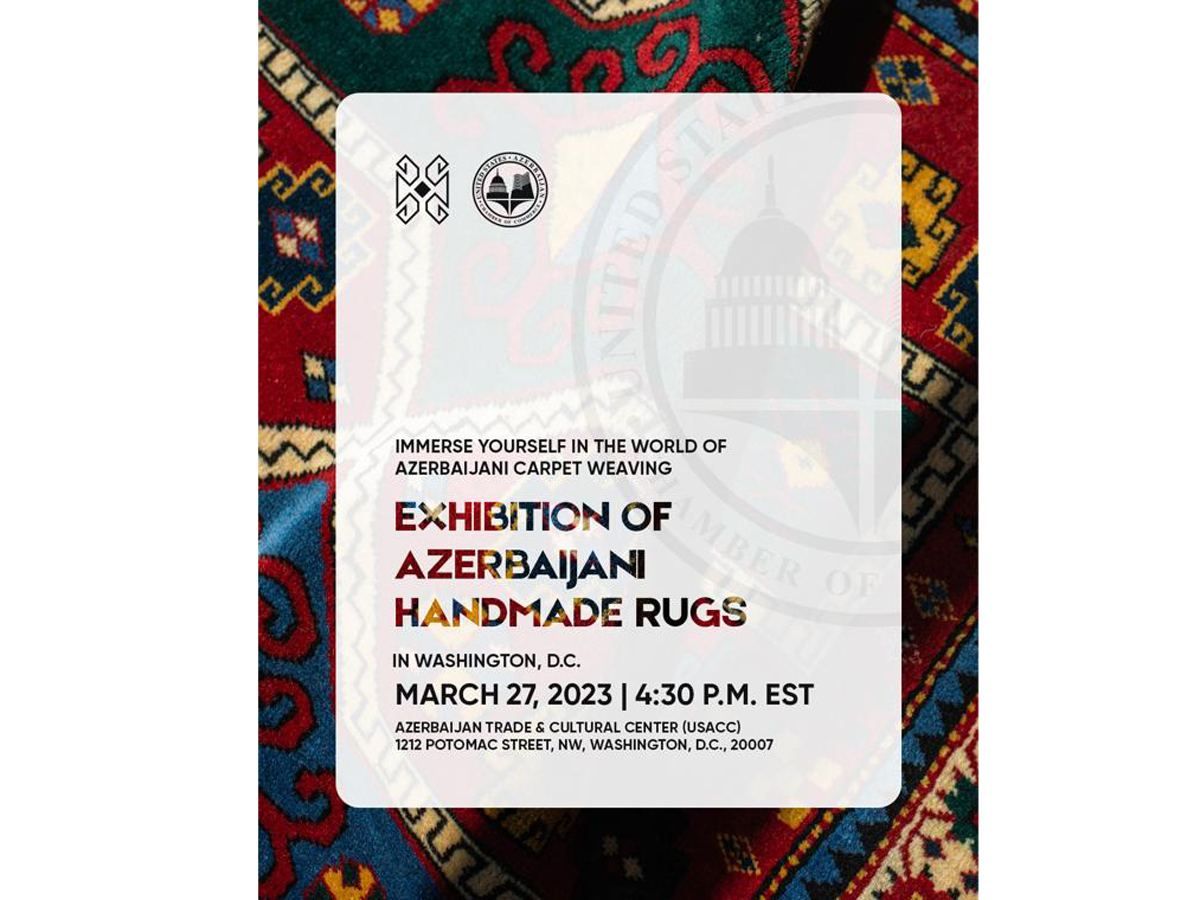 Azerkhalcha OJSC will exhibit its carpet products in Washington on March 27-30 as part of the "Week of empowerment of women in Azerbaijani villages".
The week is organized within Women's History Month, announced by Mayor Muriel Bowser, to honor women's contribution to world history and the development of modern society, Azernews reports.
The first exhibition "Azerbaijani carpets" will be held on March 27 in the gallery of the United States - Azerbaijan Chamber of Commerce (USACC) office.
At the opening, guests will be able to get acquainted with Azerbaijan's rich cultural heritage, and the history of carpets, which are created in both classical and modern styles.
"The next step in the activities of Azerkhalcha OJSC in order to promote the national carpet art and organize exhibitions abroad will be the presentation of products in a modern interpretation, a demonstration of the traditions of carpet weaving in the United States, which will contribute to the establishment of close cultural ties. According to the cooperation agreement reached between Azerkhalcha and USACC, the exhibition and sale of carpets under the Made in Azerbaijan brand will also be held in different US states.
Azerkhalcha is one of the institutions in Azerbaijan where the majority of employees are women. The company provides the largest number of jobs for women in different parts of the country.
The process of training new carpet weavers, improving their skills, and training in forgotten technologies in the training centers of workshops by professional craftsmen is regularly carried out.
Empowering rural women is an important component in the fight against gender inequality and the global growth gap between rural and urban areas.
Achieving gender equality and empowering women around the world is directly linked to the 17 Sustainable Development Goals (SDGs).
---
Follow us on Twitter @AzerNewsAz