Opera enthusiasts to enjoy Rachmaninov's famous opera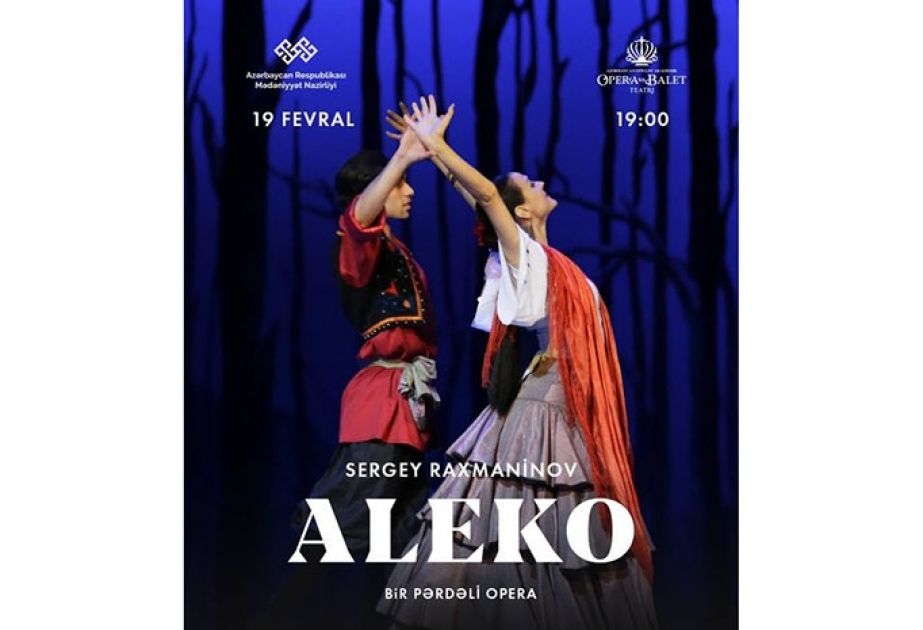 Azerbaijani State Academic Opera and Ballet invites opera enthusiasts to enjoy Sergei Rachmaninov's famous opera "Aleko" on February 19.
People's Artist Samir Jafarov, Akmar Poladov, leading theater soloists Fatima Jafarzada, Mahir Tagizade, and Nina Makarova will play the main roles in the opera to be conducted by People's Artist Yalchin Adigozalov, Azernews reports.
The opera was written in 1892 as the composer's graduation work at the Moscow Conservatory when he was 19 years old.
When Rachmaninov presented this opera as a diploma work, his teacher, the genius composer P. Tchaikovsky, liked the work so much that he gave his student a 5 and put a 4 plus sign on top of the grade. What amazed the genius Tchaikovsky was that a 19-year-old young man had so much emotion, excitement, and musical ability.
Thus, S.Rachmaninov has already gained fame with this work and has written his name among the well-known musicians.
The famous opera was premiered on December 3, 2011 at the Azerbaijan State Academic Opera and Ballet Theater.
---
Follow us on Twitter @AzerNewsAz