18 April 2019 13:47 (UTC+04:00)
1 661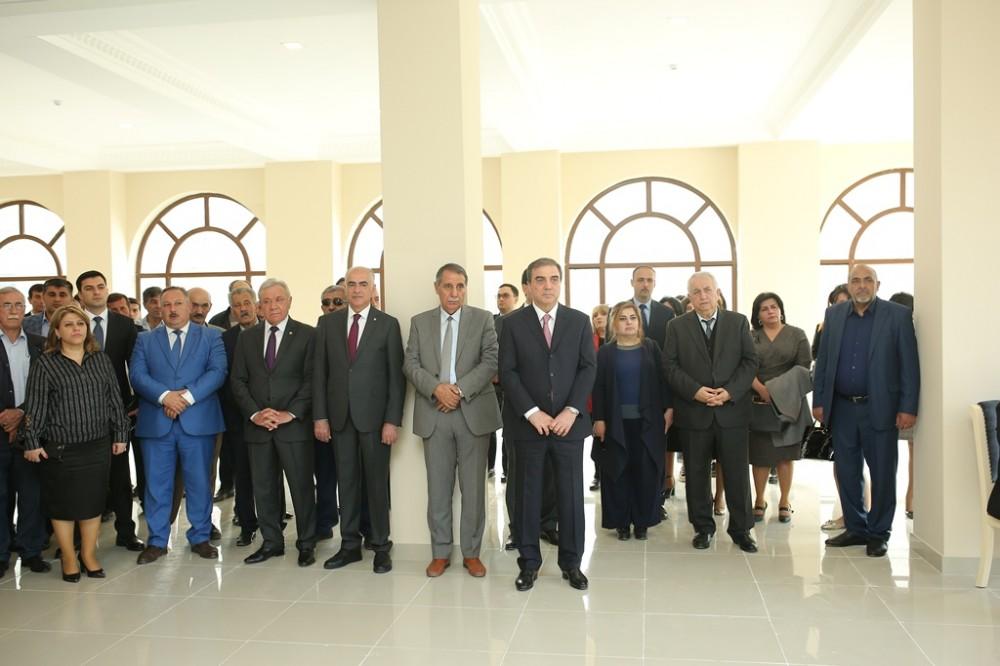 By Mirsaid Ibrahimzade
An exhibition entitled Germanaijan dedicated to German heritage and architecture opened in Ganja.
Head of the Ganja City Executive Power Niyazi Bayramov and German Ambassador to Azerbaijan Michael Kindsgrab took part in the opening ceremony of the exhibition organized in the Ganja urban center.
Addressing the opening ceremony, Michael Kindsgrab stated that the exhibition reflects the resilience, tolerance and creativity of Germans who migrated to the Caucasus.
"This exhibition is dedicated to German architecture. 200 years ago German settlements were created in Azerbaijan. The history of the Germans who settled in your country began with Ganja and adjacent regions. The first German settlements were laid here. This exhibition demonstrates our common past. Within the framework of the exhibition, visitors will be able to learn a lot of interesting things about these people and what heritage they have left to modern Azerbaijan," he said.
The theme of architecture is dominant at the Germanaijan exhibition. The central work of the exhibition is a map graphically visualizing the significance of German footprints on the silhouette of Baku. Paper layouts provide detailed information on individual buildings.
The exhibition is organized as part of the celebration of the 200th anniversary of the formation of German settlements in the South Caucasus. The exhibition was organized by the Embassy of the Federal Republic of Germany in Azerbaijan with the support of the Program for the Protection of the Cultural Heritage of German Ministry of Foreign Affairs, Ministry of Culture of Azerbaijan and Goethe-Zentrum Baku.
Touching upon cultural relations between the two states, it should be noted that the Berlin-Baku gallery was opened in Berlin as a partner of the Maiden Tower Gallery in Baku in 2007. "The Year of Azerbaijan" was held in Germany in 2008, and German Culture Weeks were organized in Azerbaijan in 2009. The German church located in the area of former Helenendorf was restored in 2008 with the support of the Federal Government.
Cultural night was organized at Berlin History Museum in September 2011 on the occasion of 20th anniversary of the independence of the Republic of Azerbaijan. Besides, cultural evenings were held in Munich, Stuttgart, Cologne, Hamburg, Hanover, Düsseldorf, Dresden, Frankfurt.
German Embassy in Azerbaijan organized the first German teachers' day in Azerbaijan, Sheki city, in March 2017. A concert dedicated to the 25th anniversary of diplomatic relations between Azerbaijan and Germany was organized in Berlin on December 1, 2017.
Currently, 154 companies with German capital are operating in Azerbaijan. German companies invested $570 million in the Azerbaijani economy, most of which was directed to the non-oil sector.
Moreover, Germany is currently negotiating on the supply of hazelnuts, pomegranates, juices, wine, canned products from Azerbaijan, and also interested in the import of chemical products.
--
Follow us on Twitter @AzerNewsAz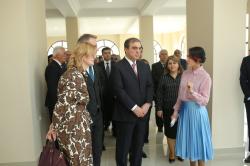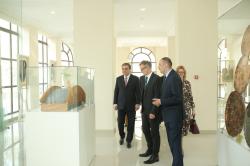 Related News