15 November 2017 10:00 (UTC+04:00)
2 062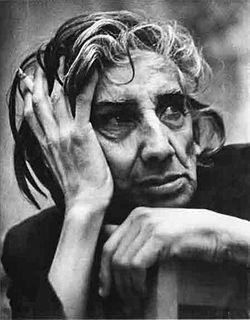 By Aygul Salmanova
Historically, artists become famous either for their unique style or the character they exude to the world of art .
Sattar Bahlulzade a living legend, a painter, who in the literal sense of the word is the face of the Azerbaijani lyrical landscape, and, importantly, unique in his soulful qualities was an artist the importance of whom for the national art is difficult to underestimate.
Love of drawing appeared in artist's early childhood. After his father gave him colored pencils, the boy drew everything that surrounded him. He was surrounded by various beauties - bright holidays, nature of Absheron, household items decorated by folk craftsmen. In one of his diaries the artist wrote:

"Everything was in the right place in the house. She (the mother) located the items like an artist. Blankets and bedspreads folded so that the color gamut coincided. For her, it was a work of art, it was a beauty."
Bahlulzade is an artist, famous for his strangeness. He had a habit of suddenly leaving home and sometimes being absent for months. He did not sell his work, he gave them disinterestedly, although he was not a rich man.
The artist was in love with nature, considered himself a part of it. Actually, most of his life passed in the bosom of nature in order to be closer to it, to understand it deeper, adequately perceive and depict it on canvas. He could better express and realize himself as an artist in unity with nature. This is clearly seen in many famous paintings of the master.
Working on the canvas, however, was given to Bahlulzade by no means easy, he spent a lot of time and effort to catch the right moment and to convey the unbridled power of nature and its unique charm as colorful as possible.
"Many people think that when I want to, I take a blank canvas in a frame, a palette of colors and without any difficulty I depict various moments in the life of nature. This is a misconception. I originally had such a habit: I did sketches in advance to some of my works, and in some cases I remembered what I saw. For example, over the paysage 'Tears of Kapaz' I was painting what I remembered, I did not make a sketch in advance of it. Actually, at that moment I had no such opportunity," the artist admitted.
Bahlulzade was a thinker, he always avoided trifles and focused on the transfer of the deep essence, character, poetry of the landscape. Because of this, his works are saturated with colors, energy emotionally and musically, are full of completely unexpected turns and magic.
About this emotionality, philosophical and aesthetic elements in the works of Bahlulzade much is said and written. Some assume that these qualities in his work are the result of the influence of the medieval art of Tabriz miniature, others think that this is the result of the influence of impressionism.
It is noteworthy that musicality is the very essence of creativity of the artist. When you look at his paintings, it's difficult to get rid of the feeling that this is a kind of symphony written not with notes, but with colors. On artist's paintings, colors radiate light and a melody, they seem to sing.
It is necessary to dwell on Bahlulzade's colors that he used in his paintings, about which so much was said. Like many specific features of this artist's work, the colors on his paintings are also unusual and incomparable, his palette is unique. The impression is that he created these colors himself and only he works with them.
Bahlulzade, however, himself did not agree with such statements and remarked: "I'm not looking for colors and do not create them. I just try to portray things the way I see them. Let's not forget that everyone cannot see things equally, everyone has his own angle of vision, his own visual memory. One sees and perceives yellow, blue, pink, orange colors like this, and the other - quite differently. Therefore, these colors look different on the canvas."
The artist preferred yellow, blue, pink, orange, lemon, orange and dogwood colors in his works. It is interesting that these colors, noticeably predominant in Bahlulzade's paintings, do not bore at all, do not bother, on the contrary, they seem to illuminate the soul with a certain special light, and fill it with joy.
Paysages dedicated to the Caspian Sea, oil rigs, occupy a special place in the artist's work ("Caspian beauty", "Evening over the Caspian", etc.). He used spent whole days at sea, with oilmen on boats, platforms, overpasses, towers. Despite the similar coloring of these works, the artist was able to masterfully convey the contradictory nature of the Caspian.
Solo exhibitions of the artist were held in Algeria, Egypt, Lebanon, Syria, Tunisia, Norway, Bulgaria, Germany, Iraq, Cuba, Canada, Belgium, France and Japan.
Currently, the works of an outstanding Azerbaijani artist are kept in galleries and museums of various countries. Honored Art Worker, laureate of Azerbaijani State Prize, People's Artist Sattar Bahlulzade died October 14, 1974 in Moscow. He is buried in his native village of Amirjan.
---
Follow us on Twitter @AzerNewsAz
Related News