Romanian envoy visits Baku Int'l Sea Trade Port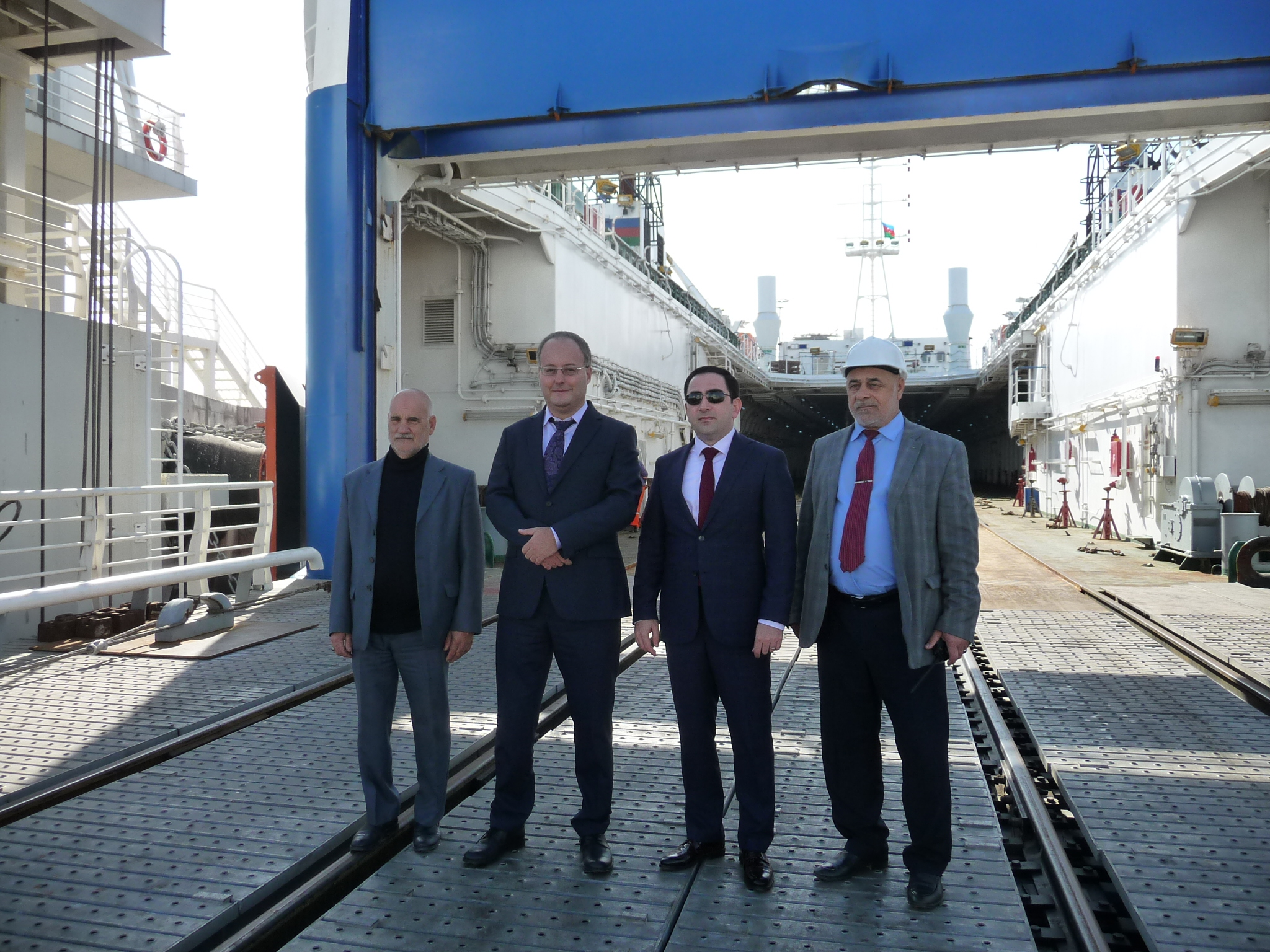 By Amina Nazarli
Romanian Ambassador to Azerbaijan Daniel Cristian Ciobanu visited Baku International Sea Trade Port on October 20.
Ciobanu held discussions with Taleh Ziyadov, Director General of Baku International Sea Trade Port.
Ziyadov made an in-depth presentation of the prospects of development of Baku International Sea Trade Port. He mentioned that Azerbaijan is becoming an important transportation hub.
The ambassador underlined that Romania, which has been the second country in the world to recognize independence of Azerbaijan and established since 2009 a strategic partnership with Baku, is interested to develop bilateral cooperation in the field of transport.
He highlighted the opportunities created by the project of the transport corridor between the Black Sea and the Caspian Sea for boosting the exchange of goods and increasing the volume of trade.

Baku International Sea Trade Port was established in 1902 and since then has been considered as the largest and the most significant port on the Caspian Sea. Because it has been located in the middle of the city, the Azerbaijani government decided to move it to a new location 70 km south of the capital Baku near a small town called Alyat. The new site is in close proximity to Iranian market (200 km), Russian market (250 km), Turkish market (1,000 km), Central Asia (300-400 km), and West China (about 3,000 km).
Diplomatic relations between the two countries were established in 1992 and the Romanian Embassy in Baku was opened in 1998.
The Azerbaijani-Romanian economic relations are developing rapidly.
--
Amina Nazarli is AzerNews' staff journalist, follow her on Twitter: @amina_nazarli
Follow us on Twitter @AzerNewsAz