23 September 2015 09:00 (UTC+04:00)
6 823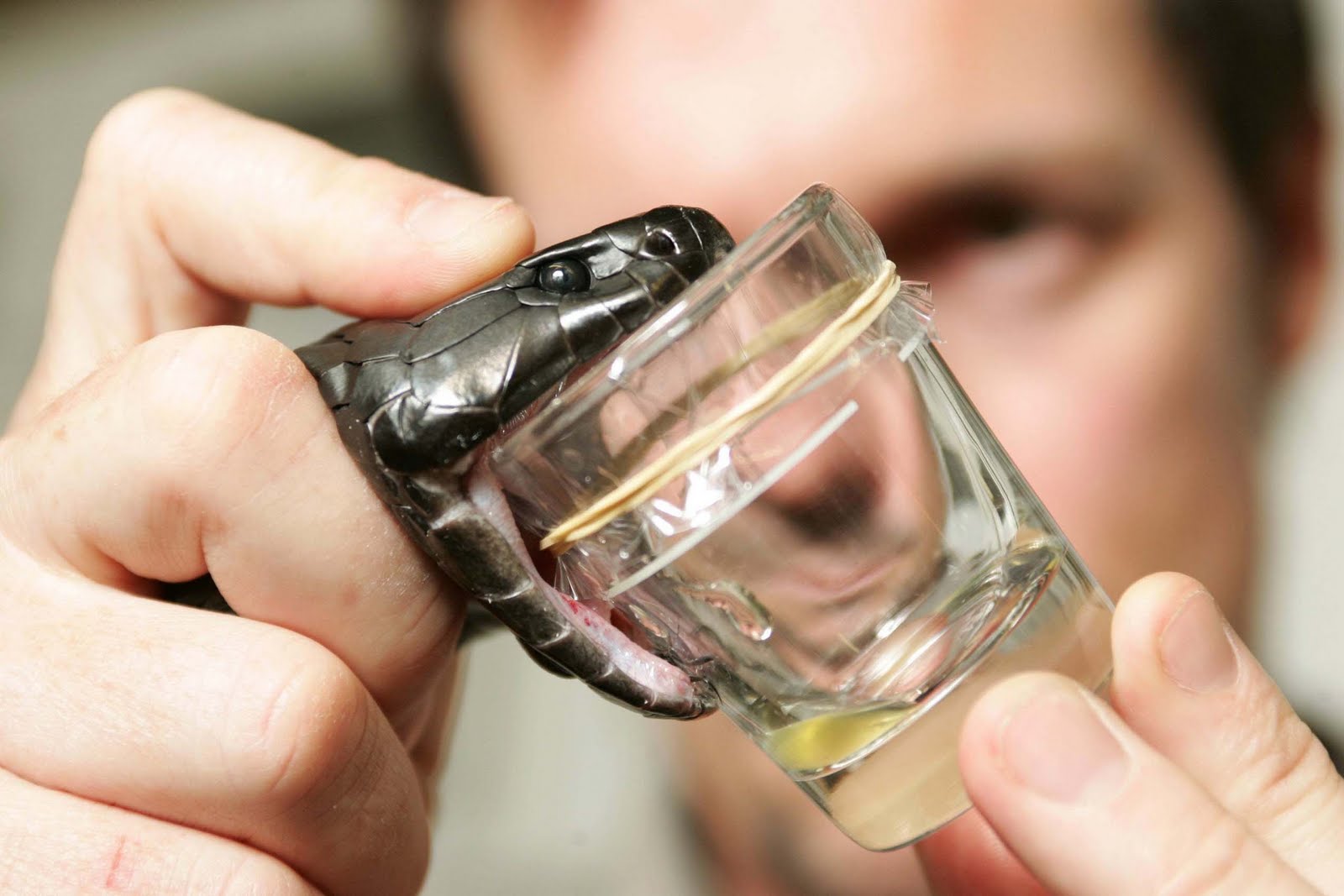 By Vusala Abbasova
Irrespective how paradoxical it might sound, snake venom, which is of mortal danger to humans, is a "close friend" to pharmacologists.
Snake venom heals and brings health benefits in low doses and has been known to do so by scientists since ancient times.
Snakes produce venom that could be a remedy to many diseases, particularly neuralgia, arthralgia, myalgia, myositis, rheumatism, hypertension, and asthma.
Snake venom in very small quantities is frequently used for medical purposes as an analgesic and an anti-inflammatory remedy.
There are about 3,000 snake species throughout the world -- except in Antarctica, Iceland, Ireland, Greenland and New Zealand -- over 600 of which are venomous.
Each of these snake species has its own unique poisonous compound that causes a drop in blood pressure, severe internal bleeding, paralysis and even death, when released into the human blood.
Azerbaijan is planning to collect snake venom for sale, the Institute of Zoology of the National Academy of Sciences of Azerbaijan recently told Trend.
The process of planning new methods to expand and improve this industry is underway.
The Institute cooperates with the relevant structures of Russia to test snake venom in the country and plans to establish a special lab for collecting snake venom.
Azerbaijan is capable of developing its various industries, including snake venom collection farms for the purpose of creating medicines, economic expert Vugar Bayramov believes.
"We have all the required raw materials for developing domestic production in the county's regions," Bayramov noted.
Some types of vipers of high value for medical use inhabit in the Gobustan region of the country. Moreover, two types of scorpions inhabit Azerbaijan, both of which contain valuable venom.
Bayramov noted that country's internal market has a good export potential for distributing this product to European and Russian markets.
Currently, Azerbaijan has all conditions to collect up to two kilograms annually of snake venom and sell it abroad for medical use.
Earlier, Azerbaijan had a snake venom production farm in the Agsu region in the 1970-80s.
Most of the farming and production have been suspended or totally halted as a result of the collapse of former USSR, Bayramov mentioned.
The expert believes that the country currently has the ability to redevelop Azerbaijan's venom production capacity, which will be become economically profitable for the country.
Azerbaijan needs the relevant equipment to collect snake venom for export, which will bring in large revenues as snake venom is considered a very expensive product in the world, he added.
He also believes that our country could become a leader on production and export of snake venom in the Central Asia, but for the moment, the main goal is to revitalize the industry.
Snake venom production is of significant importance to the country as part of the push to develop the non-oil sector.As many as one gram of snake venom costs over $1000, according to the latest data.
---
Follow us on Twitter @AzerNewsAz
Related News