4 July 2013 12:17 (UTC+04:00)
1 411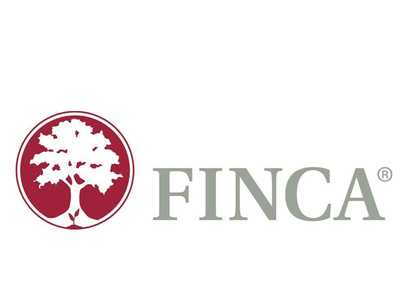 FINCA Azerbaijan Non-Banking Credit Organization completed its inaugural bond issue in Azerbaijan's capital markets on July 1, as the State Committee for Securities registered 10,000 bonds, each with 1,000 AZN nominal value, for a total issuance of AZN 10 million and with a maturity of 3 years, according to a press-release by the organization.
The bond proceeds will be used to fund the growing business loan portfolio of FINCA Azerbaijan, which as of June 30 exceeded AZN 140 million, mainly deployed in rural communities to micro and small entrepreneurs. "This landmark transaction diversifies our funding sources, while providing a significant amount of local currency to support our outreach, and enhancing FINCA brand in the capital markets", commented Marco de Natale, Chief Financial Officer of FINCA Azerbaijan.
The bonds traded on the Baku Stock Exchange were arranged and underwritten by "PASHA Bank" OJSC through "PASHA Capital" LLC. The latter has placed the bonds with institutional investors, and will also provide daily secondary market liquidity. Taleh Kazimov, CIO and Board Member of PASHA Bank has said: "This is the first public issue by an Azerbaijani microfinance institution. and PASHA Bank is pleased to provide the development finance community with an access to the local capital markets. Taking into consideration that FINCA Azerbaijan is the largest and oldest NBCO in the country this issue marks an important milestone in the contribution of PASHA Bank to the development of Azerbaijan microfinance sector".
FINCA Azerbaijan is a non-bank credit organization providing financial services to Azerbaijan's lowest-income entrepreneurs, so they can create jobs, build assets and improve their standard of living. Its total assets exceed USD 200 million as of July 1, 2013. Over the last 15 years, FINCA Azerbaijan has grown to become the leading non-bank credit organization in Azerbaijan, with a network of over 60 branches and offices across the country, serving over 145,000 clients, and directly employing over 1,100 staff.
PASHA Bank is a leading investment and corporate bank operating in Azerbaijan and Georgia. Established in 2007, PASHA Bank was awarded the title of "Azerbaijan's Best Investment Bank" in 2011 and 2012 by EMEA Finance. In September 2012 PASHA Bank has been assigned with "BB -" long-term and "B" short-term counterparty credit ratings with stable outlook by Standard & Poor's. This is the highest rating assigned to Azerbaijani commercial bank with 100% local capital. The Bank is committed to establishing and developing long term, supportive relationships with its growing customer base and aims at delivering banking services at the highest international levels of transparency and service built on three core values of Quality, Integrity and Profitability.