Iran eyes Azerbaijan as hub for exporting goods to region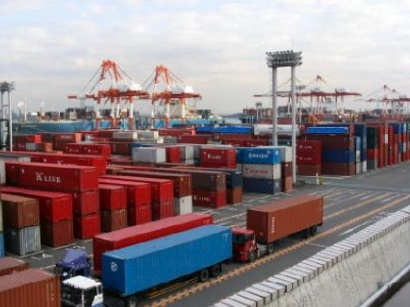 Iranian sees Azerbaijan as a hub to reach larger regional markets, Tehran's envoy to Baku said.
"Most of firms attending today's exhibition see Azerbaijan as a hub to export their products to a larger market of 170 million people," Javad Jahangirzadeh told reporters on the sidelines of an exhibition in Baku on September 13.
He further touched upon joint industrial projects between the two countries and said the establishment of a joint venture for producing cars has been completed by 90 percent.
He further expressed hope that Iran would grab a larger share from Azerbaijan's car market after the inauguration of the production line in Azerbaijan's Neftchala industrial zone.
Diplomatic and economic ties between the two countries have witnessed a proper improvement.
The data of the State Customs Committee of Azerbaijan shows that the trade turnover between Iran and Azerbaijan over the last year surged by 78 percent to reach $221.2 million.
---
Follow us on Twitter @AzerNewsAz