16 September 2014 10:45 (UTC+04:00)
1 329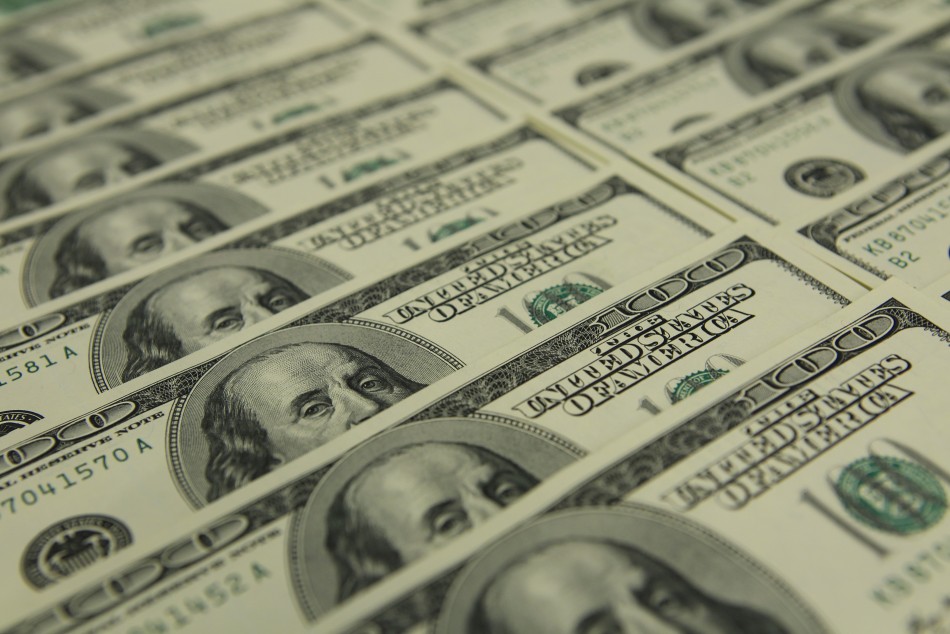 By Bloomberg
Ecuador President Rafael Correa, a critic of his nation's use of the U.S. dollar as its official currency, is now creating a government-backed digital tender. One of the intellectual architects of the nation's switch to the greenback 14 years ago sees a red flag.
With the country facing a record budget shortfall, a new currency may undermine confidence in the monetary system, said Steve Hanke, a professor of applied economics at Johns Hopkins University, who advised Ecuador on adopting the dollar in the late 1990s and early 2000s. His concerns were echoed by Ruth Arregui, a former general manager at the central bank, and the University of Georgia's Myriam Quispe-Agnoli, who wrote about dollarization as an economist at the Federal Reserve Bank of Atlanta.
While government officials say there's no plan to replace the dollar as the official tender and the virtual currency will help expand mobile-banking services in rural areas, concern dollarization is at risk persists partly because of Correa's repeated criticism that it curtails the government's ability to manage the Andean economy. The limitations, which Correa has likened to boxing with one arm, mean Ecuador can't print money to finance deficits that are draining dollars from the country.
"At best, it'll just create noise and confusion in the system," Hanke said by telephone from Baltimore. "Maybe there's some chance that he could dislodge dollarization and on the off-chance that the thing actually worked and was more or less acceptable then he could ease the dollar out."
'Catastrophic' Cost
Correa's communications secretariat and the press offices of the Economic Policy Ministry and the central bank didn't respond to interview requests to discuss the new currency.
Correa said last month that speculation the government plans to abandon the dollar is "absurd."
The government has said it won't use the currency to fund public spending and the law, which took effect Sept. 12, states that Ecuadoreans can refuse to accept it as payment.
"I would never have entered into a dollarized regimen, but it's the national currency," Correa said in an Aug. 13 interview with reporters broadcast on the president's website. "The costs of exiting dollarization would be catastrophic."
Bond investors are taking Correa at his word. The South American nation's benchmark dollar-denominated debt due in 2024 rallied in July and August as congress debated the measures, which are part of a new finance law that also gives Ecuador greater powers to manage private banks' liquidity reserves and take emergency measures in an economic crisis.
Financial Crisis
The notes returned 8.2 percent in the past three months, the most among similar-maturity debt rated five levels below investment grade at B, data compiled by Bloomberg show.
Ecuador abandoned its previous currency, the sucre, in 2000 in an attempt to end two years of economic upheaval that shuttered 70 percent of the nation's banks and forced a default on its Brady bonds. The popular backlash to then-President Jamil Mahuad's announcement of the switch to the dollar led to a military coup that forced him from office 12 days later.
Since adopting the dollar, the inflation rate has fallen from 91 percent to 2.7 percent last year, according to Ecuador's statistics institute.
Domingo Cavallo, Argentina's former economy minister, who also advised Ecuador presidents on switching to the greenback, said he's not worried the electronic currency is an attempt to end use of the dollar. If the tender is used to expand financial services to under-served areas, it shouldn't damage dollarization, he said.
'Good Results'
"Instead of more traditional forms of expanding banking services with savings accounts and debit cards, they want to do it with cellular phones, which is a tactic that's had good results in Kenya and other African countries," Cavallo, who's known for implementing Argentina's one-to-one peg to the dollar in the 1990s, said in a telephone interview from Buenos Aires. "The issues that one needs to watch in the case of whether Ecuador's monetary system will be able to continue functioning are how disciplined the government's finances are."
Richard Francis, an analyst at Standard & Poor's who raised Ecuador's rating one level to B+ last month, said that while there was a "moderate risk of de-dollarization," he didn't expect the electronic tender to undermine the country's use of the dollar as its official currency.
"We understand the concerns, but that's not our base case," he said by telephone from New York. "If we're wrong and it does undermine the credibility of dollarization, then it could be a negative."
'More Uncertainty'
Still, the government's fight to block lawmakers' attempts to back the virtual currency with a one-to-$1 guarantee raises questions about how the virtual tender will be used, according to Arregui. Early versions of the plan to create a mobile banking platform that she worked on while at the central bank specifically discarded proposals to create a new tender.
"You can't issue a different currency in a dollarized economy," said Arregui, who led the central bank from November 2011 to January 2013 and is now general manager at the Quito- based financial consulting firm Finanzas y Cooperativas. "Far from clearing things up, authorities' explanations have generated more uncertainty."
Government assertions the electronic money is needed to reach communities in rural areas doesn't make sense because other nations have implemented similar systems without creating new currencies, said the University of Georgia's Quispe-Agnoli.
Confusion about the government's plans could send mixed signals to investors and consumers, she said.
Dollar 'Straitjacket'
Correa, a self-described socialist revolutionary who has called dollarization a "straitjacket," fast-tracked a tax bill through Congress during his re-election campaign last year to pay for a 43 percent boost in cash subsidies to low-income families. The nation's budget deficit will swell to about 5 percent of gross domestic product in 2015 from about 4.5 percent this year, according to government estimates.
Hanke advised Abdala Bucaram, who was president of Ecuador from August 1996 to February 1997, on switching to the dollar. He also served as an adviser to the Finance Ministry in 2001 and 2002 on the implementation of the new currency system.
"What Correa's trying to do is kind of loosen the straitjacket that dollarization has him in," Hanke said. "If you go off, the fiscal deficit gets bigger, the level of debt gets bigger, inflation goes up and economic growth goes down. All the economic indicators just go south."