Iran's "espionage" claims towards Gazprom, CNPC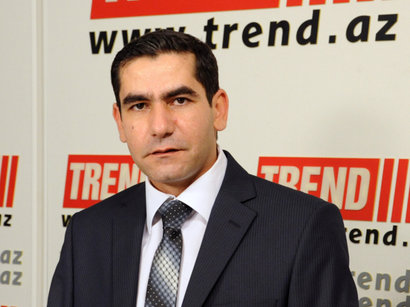 By Dalga Khatinoglu
Head of Persian News Service of Trend Agency
A week after coming up with espionage claims towards Russian Gazprom that it has been transferring sensitive information about Iran's joint Azer oil field to Iraq, some Iranian media outlets recently claimed that the Chinese CNPC handed over the secret data about Iran's other oil field - Azadegan, to Iraq.
Those are the rumors that Iran's Foreign Ministry has refused to reject completely, saying that the case is under investigation.
Both Azadegan and Azer (or Azar) oilfields are jointly shared between Iran and Iraq. The Middle Eastern neighbors have seven joint oilfields, including Azadegan (Majnoon), Azer (Badra), Yadavaran (Sinbad), Naft Shahr (Naftk hana), Dehloran (Abu Ghurab) and West Paydar (Fakka) and Arvand (South Abu Ghurab).
Due to the fact that Iran lacks foreign companies working on its oil fields due to imposed sanctions, Iraq is developing its joint fields more intensively, notably Azer and Azadegan fields.
In total, Iran produces 130,000 barrels from the above mentioned 7 fields, mostly from those which had come on stream decades ago, while Iraq boosted its output to above 320,000 barrels during the last several years.
Iran's Oil Minister Bijan Namdar Zanganeh said last December that there is about 200 drilling rigs in Iraqi side, while Iran has only 20 active drilling rigs in the joint fields with its western neighbor.
Iraq is not only Iran's major rival in OPEC, where it has become the second biggest oil producer in 2012, but its produced oil's API is very close to that of Iran. That allowed Baghdad to replace Iran's oil at international markets during the last several years.
According to OPEC's statistics, Iran's oil output was 3.628 million barrels per day (mbpd) in 2011 while Iraq's stood at 2.665.
This year, Iraq's oil output increased to 3.298 mbpd in April, while Iran's declined to 2.769 mbpd. At the same time, Iran's oil export decreased from 2.5 mbpd to 1.11 mbp, while Iraq's increased from 2.1 mbpd to 2.8 mbpd.
Espionage charges
Iran's Mehr News Agency quoted the managing director of Iran's Petroleum Engineering and Development Company (PEDEC), Abdolreza Haji Hosseinnejad on May 12 that Russian oil giant Gazprom has offered a proposal to Iran for developing its Changooleh oilfield, but Iranian officials say they cannot trust Gazprom.
The report said that there are concerns that Gazprom might have handed over some sensitive information about the Azer field (joint Iran-Iraq) to Iraq.
In fact, there's no need to deliver any information about the Azer oilfield to Iraqi government, because Gazprom, which signed contract to develop this joint oilfield, is the operator of the project on both Iranian and Iraqi sides.
Azer field was discovered by Statoil and Lukoil in 2006, then Gazprom signed contract with Iran in 2009 to develop the project, but after a two-year delay, the Russian company withdrew from the project.
This is while, a consortium of Kogas (Korea), Petronas (Malaysia) and TPAO (Turkey) leaded by Gazprom was pronounced the winner of the Iraqi Government's auction for the development of the Badra field (Azer) in late 2009.
Now, Iraq produces about 10,000 bpd from Badra, while the development of Iranian side of the field hasn't even started yet.
The field is expected to hold about 3 billion barrels of oil and Iraqi side's costs are evaluated to be between $2 to $3 billion. Gazprom has announced that the output level of oil from Badra will reach to 60,000 bpd in the near future and then the output is expected to reach 170,000 bpd by 2017.
A week after Mehr News Agency accused Gazprom on espionage, Iran's Naftna news website, which covers oil and gas news, reported that Chinese CNPCI, after several years of delays to develop Iran's Azadegan oilfield, may have delivered this joint field's information to Iraq.
Iran's oil ministry on April 29 officially expelled China National Petroleum Corporation International (CNPC) from South Azadegan oilfield's development project due a five-year delay in carrying out the project. However CNPC continues development of North Azadegan and Yadavan fields despite long delays.
According to the U.S. Energy Information Administration, the Azadegan field was Iran's biggest oil find in 30 years when announced in 1999. It contains 26 billion barrels of proven crude oil reserves. However, Iran puts the reserve volume at 33 billion barrels.
In 2009, CNPC lost a tender announced by Iraqi government on Majnoon field to a consortium leaded by Shell. Shell announced on April 7 that in partnership with South Oil Company (SOC), Petronas and Missan Oil on development of Majnoon field, it raised the production level to an average of 210,000 barrels of oil per day. It's while, Iran only produces about 50,000 barrels from this joint field.
Iran's Neftna didn't give further information about the "espionage charges" regarding CNPC, but Iran Foreign Ministry's spokeswoman Marzieh Afkham said on May 20 that Iran awaits the official confirmation of the reports regarding the claims.
CNPC has signed several oil contracts to develop Iraq's oil fields including Ahdab, Rumaila and Halfaya fields. Non of them are joint with Iran.