17 October 2020 19:00 (UTC+04:00)
917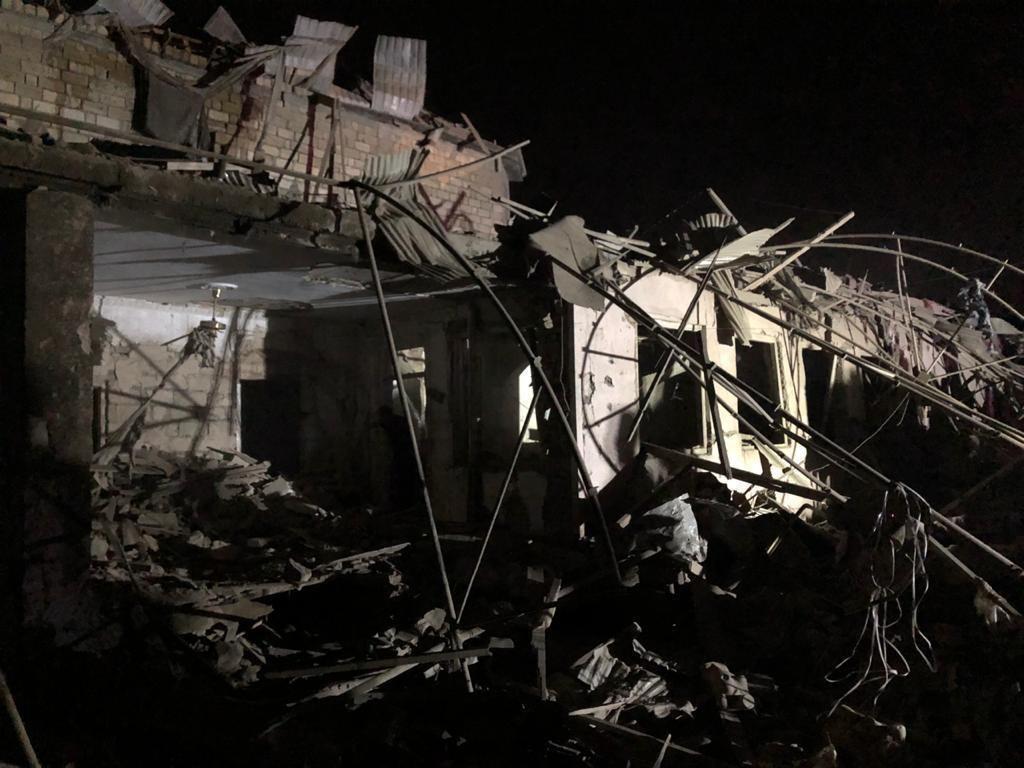 By Aisha Jabbarova
Armenia continues indiscriminate attacks on Azerbaijani civilians, deliberately targeting densely-populated areas and using forbidden weapons to ensure maximum number of casualties.
13 civilians were killed and 52 others were injured in Armenian missile attack in central part of Ganja, Azerbaijan's second largest city on the night leading to October 17. Among the killed are three children, including a16-month-old girl. Twenty houses were destroyed during the attack on Ganja that is 100 km away from the conflict zone.
One of the injured - three-year-old Khadija Shahnazarli - lost her entire family as her mother was buried in the same grave with her another daughter and with her husband next to her.
The attack on Ganja that has a population of over half a million people, came only six days after a missile struck another residential part of the city, killing 10 civilians and injuring 35 others. Ganja also came under Armenian missile attack on October 4 as one civilian was killed and several others were injured.
The attack on Ganja follows the Russian-mediated humanitarian truce that was agreed on October 10 and entered force on October 16.
Tweeting on October 17, Presidential Aide Hikmat Hajiyev said that Armenia was hiding behind humanitarian truce to continue its practice of terror and war crimes. Hajiyev described it as a barbaric attack.
Hajiyev said that fragments from the impact zone prove that missiles fired to Ganja is SCUD/Elbrus Operative-Tactical Ballistic Missile.
In another tweet, Hajiyev described SCUD ballistic missile attack and indiscriminate killing of civilians by Armenia's Nikol Pashinyan in Ganja to Saddam Hussein's attacks on civilians.
Rescue workers pulled the casualties for the debris of houses that had been razed to the ground. Among the rubbles was an ID card of a teenage girl who would turn 15 the next day.
"As a result of Armenia's SCUD missile attack to Ganja, among the debris of destruction young teenager Nigar Asadova's ID card was found. Tomorrow - on the 18th of October is her Birthday," Hajiyev tweeted.
A few hours apart from Ganja attack, Armenian forces also launched missiles at industrial Mingachevir city that houses the country's largest reservoir and a hydroelectric power station. Armenia also launched a missile attack on Khizi region not far from Baku on October 17.
Diplomatic corps and military attaches of foreign countries in Azerbaijan visited Ganja on October 17 to see the destruction.
Experts believe that deliberate rocket attacks of Armenian army to residential areas of Ganja, with no legitimate military target shows that Armenia seeks to widen the geography of conflict. It also shows the fascist nature of the Armenian authorities who have no moral code.
Armenian is also targeting Azerbaijan's infrastructure projects. On October 6, Armenia fired a forbidden cluster missile at Baku-Tbilisi-Ceyhan (BTC) oil pipeline in Yevlakh. The bomb landed 10 meters away from the pipeline. Over 300 cluster bomblets ejected around as a result of the attack.
Armenian armed forces launched a large-scale operation in the front-line zone on September 27 at 6 am, shelling the positions of the Azerbaijani army from large-calibre weapons, mortars, and artillery installations of various calibres. Armenia has been targeting Azerbaijan's densely populated areas and infrastructure projects. Azerbaijan has responded by starting military operations to liberate the country's Armenian-occupied territories.
Azerbaijan and Armenia are locked in a conflict over Azerbaijan's Nagorno-Karabakh breakaway region, which along with seven adjacent regions was occupied by Armenian forces in a war in the early 1990s. More than 20,000 Azerbaijanis were killed and around one million were displaced as a result of the large-scale hostilities.
The OSCE Minsk Group co-chaired by the United States, Russia and France has been mediating the Armenian-Azerbaijani conflict since the signing of the volatile cease-fire agreement in 1994. The Minsk Group's efforts have resulted in no progress and to this date, Armenia has failed to abide by the UN Security Council resolutions (822, 853, 874 and 884) that demand the withdrawal of Armenian military forces from the occupied territories of Azerbaijan.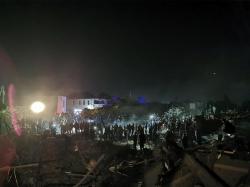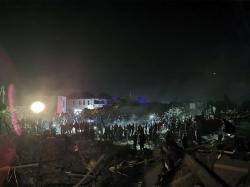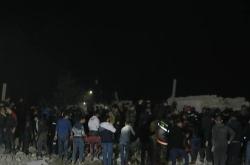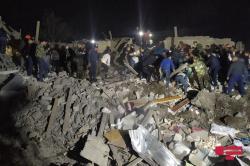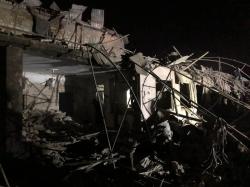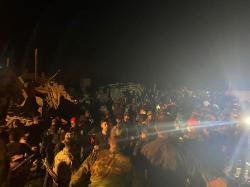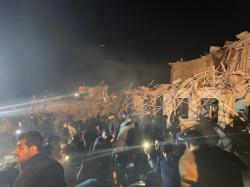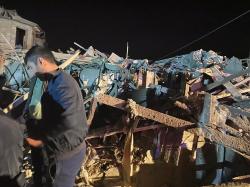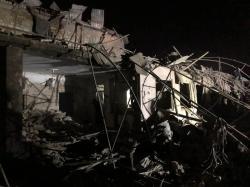 Related News