7 August 2018 16:57 (UTC+04:00)
1 232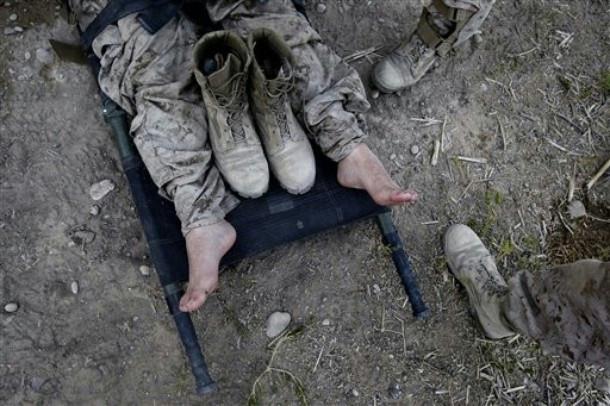 By Rashid Shirinov
As in the past, today the situation in the military units of the Armenian armed forces leaves much to be desired. Sending their sons to army service has always been risky for Armenian families, as there is no guarantee for them to come back safe and sound because of the lawlessness and chaos in the Armenian army.
Much evidence of the murder of the soldier Levon Torosyan, who died in the Mehrab military unit of Armenia in May, have been recently discovered, representative of the victim's successor, expert of the Peace Dialogue NGO Ruben Martirosyan told Armenian media.
The criminal case was opened based on the article "Incitement to suicide," but Martirosyan, who was present at the autopsy, back in May said that the soldier was killed. Now there are reasonable facts of this version.
The most important proof that Torosyan was killed is the soldier's phone conversation with his mother, which took place a few minutes before the incident. The mother told Martirosyan that their conversation was interrupted.
The Peace Dialogue expert insists that Torosyan was killed precisely at that time – first the murderer struck a strong blow to the soldier's groin area, as evidenced by the forensic examination, and then shot him. Martirosyan notes that the investigator, who says that Torosyan's body was found at the observation post and that he committed suicide there, is trying to cover up the crime.
The expert is sure that the soldier's corpse and weapon were moved to the observation post and suicide was simulated by putting Torosyan's machine gun close to his chin. This is evidenced by the fact that when examining the body, parallel scratches were discovered on the elbows – that is the corpse was moved. Earlier Torosyan's father said that when the body was brought home, he noticed grass on his son's face.
In addition, it was found that all eight soldiers who were on the observation posts on that day were present at the scene of the incident and all of them had traces of copper metallization on them. This means the soldiers were at a maximum of 5 meters away from Torosyan during the murder, Martirosyan noted.
All this proves that the soldier of the Armenian army Levon Torosyan did not commit suicide, but was killed. Thus, the chaos in the military units of the Armenian armed forces continues to take lives of Armenian soldiers. Lack of discipline and hazing remain the main problems that result in murders of Armenian servicemen by their fellow soldiers.
---
Rashid Shirinov is AzerNews' staff journalist, follow him on Twitter: @RashidShirinov
Follow us on Twitter @AzerNewsAz
Category News