Int'l track and field tournament opens in Baku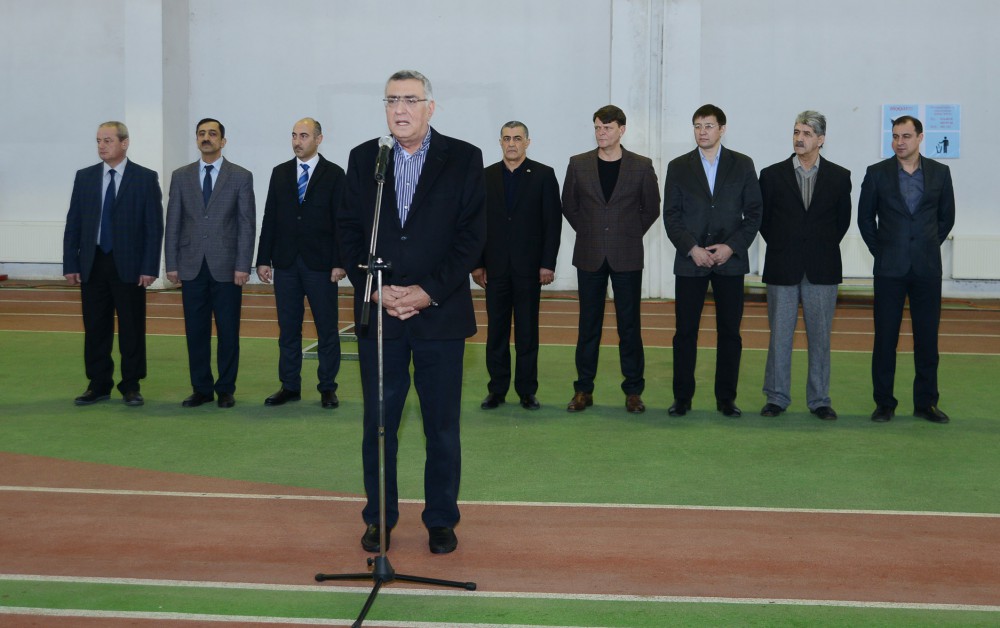 The 8th international Aleksandr Antipov track and field tournament started in Baku on January 29.
Addressing the opening ceremony of the tournament, President of the Azerbaijan Athletics Federation Chingiz Huseynzade highlighted the government's attention to the sports, and achievements of Azerbaijani athletes on the international scene.
Member of the State Assembly of the Republic Sakha (Yakutia), Director of the Center of the National kinds of Sports Innokenti Grigoryev hailed the achievements of Azerbaijani sportsmen, and stressed the importance of the tournament.
The tournament brings together athletes from Azerbaijan, Georgia, Cuba, Kazakhstan and Russia, AzerTac state news agency reported.
---
Follow us on Twitter @AzerNewsAz