Uzbekistan to put up state shares of two banks for sale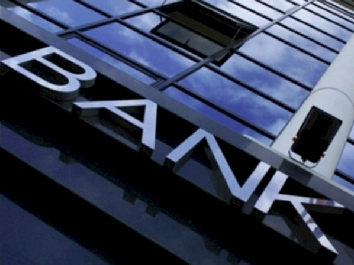 The State Committee of Uzbekistan on Privatization, De-monopolization and Development of Competition will put for sale the state shares in two large joint-stock banks - the Turonbank JSCB and the Alokabank JSCB with a total starting price of $72.63 million.
The shares of the banks will be put up for sale in early December at the Tashkent Republican Stock Exchange (RSE), the state committee said.
In particular, some 63.1 percent of shares in the Turonbank JSCB with a starting price of $29.9 million and 47.6 percent of shares in the Alokabank JSCB with a starting price of $42.72 million will be put up for sale at the RSE.
It was previously reported that in May, the president of Uzbekistan approved a list of 68 companies the assets of which were offered for sale to strategic foreign investors.
Alokabank, a medium-size bank, was established according to the Cabinet of Ministers' resolution in 1995. The bank specializes in issuing credits to telecommunications facilities.
The bank's founders are the enterprises and organizations of the State Committee for Communication, Information and Telecommunication Technologies.
The bank's stock is shared among over 3,000 shareholders. The bank's biggest shareholders are the Information and Communications Technologies Development Center and Electromagnetic Compatibility Center, which are part of the UTIA and hold 19.99 percent each, as well as the Tashkent Information Technologies University (14.71 percent).
Currently, the bank's assets amount to nearly 900 billion soums, the authorized capital of the bank is formed at a rate of 99 billion soums and consists of 882 million common and 18 million preferred shares with a nominal of 110 soums each.
Turonbank was established in October 1990 in Uzbekistan. The bank's founder is the Uzbek Ministry of Agriculture and Water Resources and its departments. The large shareholders of Turonbank are Energokimyomarkaz LLC with 19.4 percent, Tabiat Mehri farm with 16.1 percent and Infrastruktura LLC with 14.35 percent.
The bank's assets at the end of the first quarter of 2015 exceeded 620.24 billion soums. The bank's authorized capital has been formed in the amount of 46 billion soums and consists of 27.06 million securities, including some 23.269 million common and 3.791 million preferred shares with par value of 1,700 soums each.
---
Follow us on Twitter @AzerNewsAz