4 June 2014 10:35 (UTC+04:00)
1 365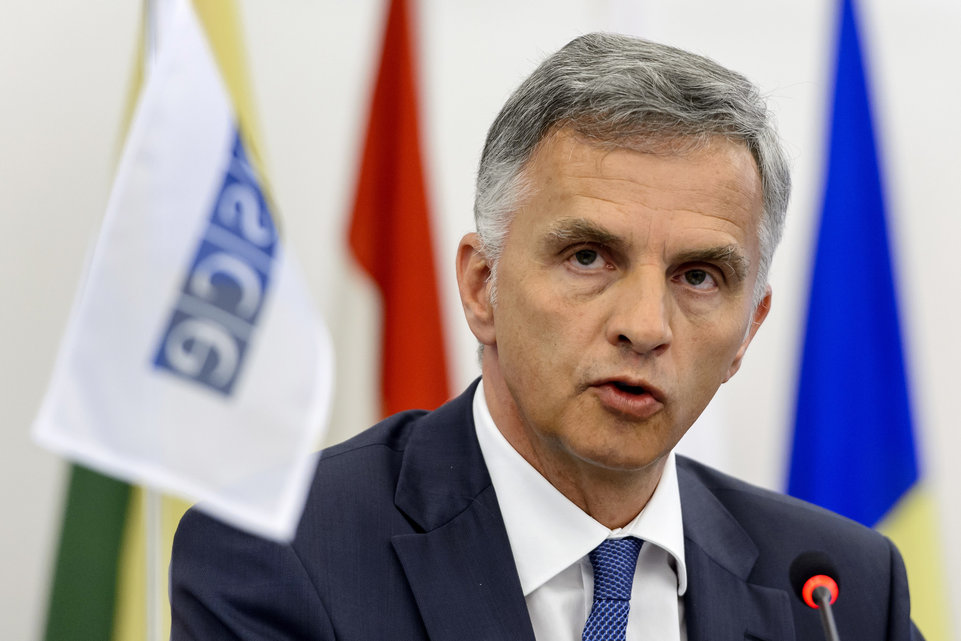 By Jamila Babayeva
Switzerland, as the OSCE chair country, works towards the opening of a full-fledged mission in Georgia.
Swiss President Didier Burkhalter made the remark while talking to journalists in Ergneti village on the Georgian-Ossetian conflict zone on June 3.
"We are working in this direction," Burkhalter, who attended the traditional meeting between Georgian and Ossetian sides on the prevention of tension in the region, said.
Speaking about the restoration of similar mission in Gali, in the zone of Georgian-Abkhazian conflict, Burkhalter said he is convinced that the work of these humanitarian formats is effective and helps in reducing tension in conflict regions.
The situation in Georgia's occupied regions was also the main topic of the meeting between President Giorgi Margvelashvili and Burkhalter.
The sides emphasized the need to resume the OSCE mission to Georgia. They also discussed the details of bilateral cooperation and stated that the relations should be further enhanced in political, economic and cultural directions.
OSCE mission was closed on Russia's demand after the 2008 war.
Large scale military action was launched between Georgia and Russia in South Ossetia on August 8, 2008. Tbilisi broke off relations with Moscow in August 2008 when Moscow crushed a Georgian assault to reassert control over two rebel regions -South Ossetia and Abkhazia- and later recognized the regions. Georgia announced the two unrecognized republics as occupied territories in September 2008.
Related News