Iran forecasts 200,000 tons of unrefined cotton harvest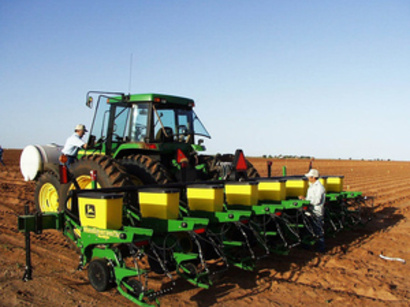 Iran forecasts harvesting some 200,000 tons of unrefined cotton in the current calendar year, which ends on March 20, 2014, ISNA quoted Hassan Hosseinpour, an official at Iran's Ministry of Agriculture, as saying on November 30.
About 100,000 hectares area of lands across the country is under cultivation of cotton, he added.
It is expected that 65,000 tons of refined cotton will be produced this year, he further said.
He added that the national textile industry is suffering from the shortage of refined cotton. The country needs 120,000 tons of cotton per year, but just 50 per cent of the figure is met domestically, he said.
In October 2012, Iranian industry ministry official Mehdi Eslampanah said that regional countries as well as the South America are the main targets for Iranian textile products.
More than 9,770 industrial units are working in different fields in this regard including textile, clothing, leather and shoes, according to reports.
Carpet, shoes and materials of leather are among the textile products' export to other countries.
In June, ISNA quoted Mehdi Mahmoudi, an official at the association of Iranian textile producers as saying that legal and illegal imports hold 40 per cent share in Iran's textile market.
The figure was 50-60 per cent last year, he said, adding that the fluctuations in the dollar exchange rate have made importers reluctant toward importation.