27 June 2013 16:19 (UTC+04:00)
1 258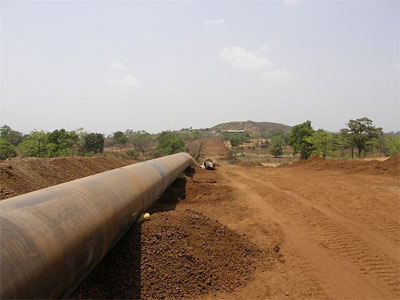 By Aynur Jafarova
Infrastructure projects related to Afghanistan were high on the agenda of discussions between Turkmen President Gurbanguly Berdymukhamedov and US Assistant Secretary of State for South and Central Asian Affairs Robert Blake held on June 26 in Ashgabat, Turkmen Dovlat Khabarlary news agencyreported.
Blake expressed gratitude to the Turkmen president for providing overall support to Afghanistan, making an effort to promote the economic recovery as well as putting forward the important initiatives of ambitious regional projects, such as Turkmenistan-Afghanistan-Pakistan-India (TAPI) gas pipeline, the North-South transnational transport corridor and Turkmenistan-Afghanistan-Tajikistan railway.
The TAPI pipeline project with design capacity of 33 billion cubic meters of natural gas per year will extend from Galkhynysh -- the largest gas field in Turkmenistan -- through the Afghan cities of Herat and Kandahar to the final point, a settlement on the Pakistani-Indian border.
The basic document for the promotion of the TAPI project is the Ashgabat intergovernmental agreement on the start of actual implementation of the TAPI project signed in late 2010 by the four participating countries.
According to experts, TAPI is not only a regional project envisaging the transportation of Turkmen gas, but also a global project. The leading role in this project belongs not to the countries through whose territories the pipeline will run, but to the countries with influential and strategic position in world politics, analysts say.
TAPI is currently at an important stage of development. Talks are underway on the establishment of the project consortium, financing and security, in particular, the security of the pipeline section crossing the troubled Afghanistan.
According to experts, the implementation of the TAPI project will strengthen the independence of Turkmenistan and its gas supplies to world markets will increase significantly.
Furthermore, observers say that the main benefit of the project is an opportunity to contribute to the stabilization of Afghanistan, and its implementation could contribute to the rehabilitation process in the post-war country as it will create jobs and provide Afghanistan with guaranteed income from transit.
Related News