11 March 2013 13:37 (UTC+04:00)
821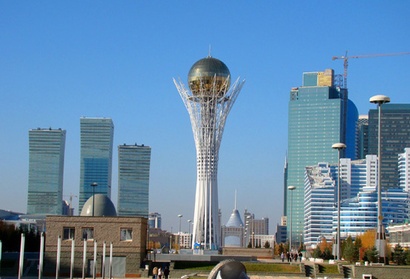 The Kazakh government will discuss the development of entrepreneurship and improvement of business climate at a meeting chaired by Prime Minister Serik Akhmetov on Monday, the Central Communications Service under the Kazakh President reported.

According to spokesman for the Central Communications Service Altay Abibullayev, this week the government will wok to implement the tasks in the field of social policy, increase competitiveness of Kazakhstan's economy and execute the President's instructions.

In particular, on Monday, Prime Minister Akhmetov holds a session on the issues of realizing the Employment Road Map.

Moreover, a regular meeting of the Economic Policy Council is being held on Monday. The issues of social and economic development, improvement of the pension system, new monetary policy and a concept of the new fiscal policy will be discussed during the meeting.

On March 14, the Prime Minister is expected to make a working trip to Almaty, where he will meet with businessmen and hold a session on the development of the city.

Meanwhile, the First Vice Prime Minister - Regional Development Minister Bakytzhan Sagintayev plans to visit West Kazakhstan region on March 14.
Related News