Turkmenistan to open embassies in Japan, Malaysia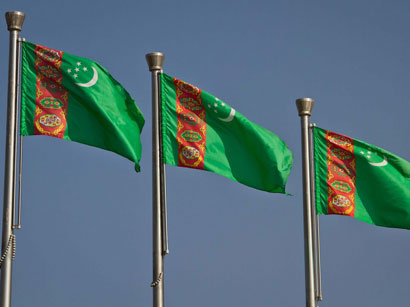 The issue of opening Turkmen embassies in Japan and Malaysia is currently being considered, the official Turkmen source said on Thursday, Trend news agency reported.
"Turkmenistan has strategic interests in economic and trade, transport and communication, fuel and energy fields in the Asia-Pacific region and we will expand our presence there," President Gurbanguly Berdimuhammadov said at a government meeting.
The official visit of Berdimuhammadov to Tokyo in 2009 gave impetus to relations with Japan. A number of intergovernmental agreements and contracts with Japanese companies such as JGC Corporation, ITOCHU Corporation, Kawasaki Plant Systems, Ltd and Sojitz Corporation, Mitsubishi Heavy Industries and Mitsubishi Corporation, Sojitz Corporation, Asahi Kasei Chemicals Corporation were signed during the visit.
Tokyo believes that high technologies of Japan and rich natural resources of Turkmenistan are mutually complementary.
A number of projects are carried out in Turkmenistan through a commercial loan of Japan Bank for International Cooperation (JBIC). Participation of the country is especially noticeable in projects on modernization of fuel and energy complex ( FEC), particularly in modernization of the oil refinery to the amount of $ 1.6 billion in Turkmenbashi city.
Deliveries of modern road construction and earth moving equipment from Japan is the traditional form of cooperation.
Malaysia's interest in the Turkmen market is primarily due to the activities of the state oil and gas company Petronas Charigali, operating in the Turkmen sector of the Caspian Sea since 1996.
This company started commercial production and export of oil in Turkmenistan in May 2006, using oil transportation route through Azerbaijan and Iran. Natural gas production, transportation of which is can be carried out both through the traditional route to Russia and through the projected route - to Europe via the Caspian Sea and Azerbaijan, has recently become possible.