Turkmenistan increases sea freight transportation by more than quarter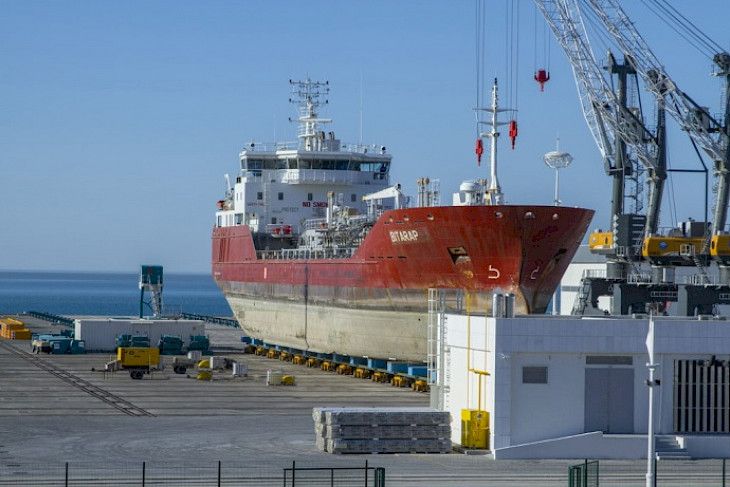 During the period from January to August 2023, the State Enterprise "Maritime Merchant Fleet" in Turkmenistan increased the total volume of cargo transportation by 28.6% compared to the same period of the previous year, as reported on the company's website, Azernews reports, citing Kabar.
In total, 1,509,000 tons of various types of cargo were transported over 8 months. During this period, the number of containers transported amounted to 2,773 TEU, increasing by 2.6 times.
The cargo turnover for January-August 2023 reached 626.355 million ton-kilometers, which is 25.4% higher than the figures for the same period in 2022.
Passenger turnover for January-August 2023 increased by 65.5% compared to the corresponding period in 2022, totaling 6.194 million passenger-kilometers.
"The increase in growth rates is primarily associated with the growth of export transportation of crude oil and petroleum products, as well as bulk cargo, due to the encouragement of shippers to increase deliveries by reliable fleet vessels," commented the press service of the State Enterprise "Maritime Merchant Fleet."
---
Follow us on Twitter @AzerNewsAz