22 April 2019 16:08 (UTC+04:00)
1 497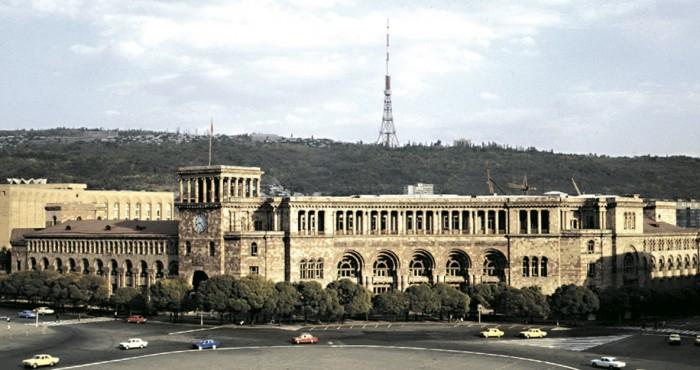 By Abdul Kerimkhanov
Speaking at a meeting with Armenian community representatives in Strasbourg, Nikol Pashinyan apparently talked about a completely different country. Or, in Armenia, mathematics has ceased to be an exact science.
Pashinyan stated that after the revolution, as many as 50,000-51,000 jobs opened in Armenia, which is about 10 percent of the entire labor market.
Interestingly, which country's statistical committee provides Pashinyan with data about Armenia? Obviously, this indicator is inconsistent with reality, it simply cannot be about Armenia.
If the Armenian premier's figure is true, the labor market in the country is about 500,000, since 50,000-51,000 is just 10 percent of this number.
According to data for 2017, the labor resource (people aged 15 to 75 years) in Armenia was 2.2 million. If to calculate 10 percent of this figure, then it is 200,000, not 51,000.
Economically active population equals 1.23 million and 10 percent of this figure is 123,000, not 50,000-51,000. At the same time, the rate of the employed population was 1.1 million, and again, 10 percent of which is not 50,000-51,000. The number of unemployed is 218,000, 10 percent of which is 21,000, not 50,000-51,000.
In addition to Pashinyan's statement about compliance of 50,000-51,000 jobs with 10 percent of the market, even the representative of his team was impressed with its absurdity.
Hayk Sargsyan, a deputy from the My Step faction, a member of the standing committee of the National Economic Council, explained how, in a few hours, the figure of 50,000, first announced by the Prime Minister, then became 51,000.
"Maybe there was a call from the Minister of Investments and he said that during this time they increased by another 1,000. Already having specified, the Prime Minister said about 51,000," said Sargsyan.
If, until now, the words of the head of the Armenian government disagreed with reality, now Armenia has to deal with outright absurdity. If anyone doubts, let him try to get an answer to the elementary question: 10 percent of what number is 50,000? And what parameter of the labor market corresponds to the result?
Even with a great desire, even if the head of the government really wants it, this indicator cannot concern Armenia.
It seems that the rules of mathematics were subjected to velvet reforms in Armenia, or new mathematics was invented in post-revolutionary country.
Pashinyan declared 2019 as a year of the "economic revolution". However, ordinary Armenian citizens, including the most socially vulnerable part in the person of pensioners, have not yet experienced any serious results from the past three months of the "revolutionary activity" of the Armenian Cabinet in the economic field.
---
Abdul Kerimkhanov is AzerNews' staff journalist, follow him on Twitter: @AbdulKerim94
Follow us on Twitter @AzerNewsAz
Related News