Foreign company intends to invest $1.3 bln in Uzbek alternative energy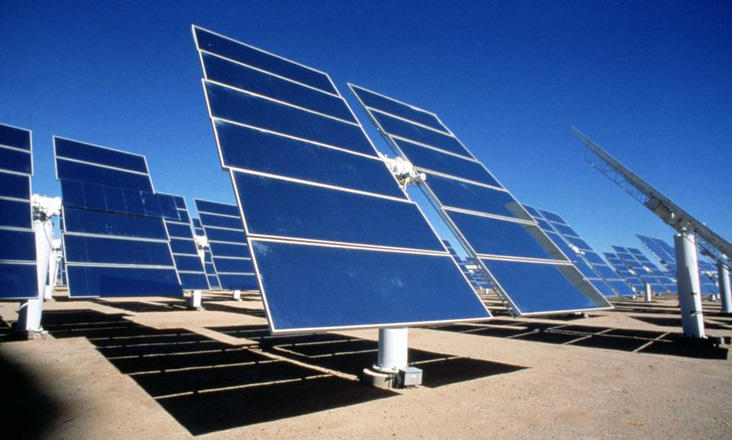 By Kamila Aliyeva
SkyPower Global company intends to invest $1.3 billion in the construction of solar power plants in Uzbekistan, according to the decree of Uzbek President Shavkat Mirziyoyev, Kazinform reported.
It is planned that the foreign investor, through its own funds and independently attracted loans, will implement a project to build, own and operate solar photovoltaic facilities with a total capacity of 1,000 MW of alternating current.
The government of Uzbekistan issued guarantees to SkyPower Global that it would purchase all electricity produced at the expense of Uzbekenergo, and in the absence of the funds, the state budget.
Solar power plants are planned to be built in Tashkent, Samarkand, Navoi, Jizzakh, Surkhandarya and Kashkadarya regions. The necessary land plots should be allocated for the investor before the end of May.
Uzbekistan provided SkyPower Global, its subsidiaries and contractors involved with a wide list of benefits and preferences.
They are exempted from customs payments when importing new equipment and materials, spare parts, components, technological documentation, special equipment and vehicles, software products.
In addition, they are freed from corporate income tax on income received both through a permanent establishment and at the source of payment, including dividends, value added tax, mandatory contributions and fees to state trust funds, property tax, and land tax.
Earlier, Uzbekistan announced its plans to build five solar photovoltaic stations with a total capacity of 500 MW and a preliminary cost of more than $1.1 billion by 2021.
In December 2016, the Chinese Zhuhai Singyes Green Building Technology Co. Ltd won a tender for the construction of the first Central Asian photovoltaic station in the Samarkand region. It will generate up to 200 million kWh of electricity per year.
Uzbekistan enjoys vast potential in renewable energy, and 98.5 percent is solar energy, 320 sunny days per year. The World Bank estimates that Uzbekistan solar total potential is more than about 51 billion tons of oil energy, which cannot only save a lot of oil resources, but also improve the atmospheric environment.
The country adopted the program on the development of alternative energy sources in 2013.
In particular, construction of the several solar power plants with total capacity of more than two gigawatts, creation of the International Institute for Solar Energy and the construction of the facility on the photovoltaic panel production with the capacity of 100 megawatts is planned within the framework of the program.
Currently, oil and gas account for 97 percent, coal - 2.3 percent and hydropower - 0.7 percent in the structure of primary energy resources of Uzbekistan.
---
Kamila Aliyeva is AzerNews' staff journalist, follow her on Twitter: @Kami_Aliyeva
Follow us on Twitter @AzerNewsAz