14 November 2017 13:39 (UTC+04:00)
1 431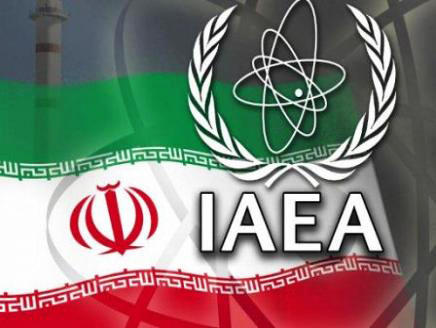 By Kamila Aliyeva
The International Atomic Energy Agency (IAEA) has once again confirmed Iran's compliance with its commitments under the landmark nuclear deal, also known as JCPOA, amid U.S. calls to renegotiate the strategic accord.
Iran's stock of low-enriched uranium remained below a 202.8-kg limit, and the level of enrichment did not exceed the 3.67-percent cap, according to the confidential quarterly IAEA document, Iranian media outlets reported.
Iran is cooperating with the IAEA, as its inspectors experienced no barriers in gaining access to the desired nuclear sites in the country.
Tehran's ambassador to the IAEA, Reza Najafi, said on November 14 that the agency's ninth report directly contradicts Washington's claims about Iranian nuclear deal and once again proves that Iran's nuclear activities are in direct compliance with the JCPOA
He also stressed that Iran and other members of the IAEA expect the agency to continue with its impartial assessment of the agreement.
The Iran nuclear deal was negotiated in July 2015 between Iran, the five permanent members of the United Nations Security Council - the U.S., France, Britain, Russia and China – as well as Germany. By ratifying the plan, Iran agreed to scale down its nuclear activities in exchange for sanctions relief.
Despite eight reports by the IAEA which confirm Tehran's compliance, On October 13, U.S. President Donald Trump, long been known as the main critic of the landmark deal, declared his view of the JCPOA, which was reached under his predecessor - Barack Obama.
He announced that he would not certify Iran's compliance with the deal. At the same time he did not challenge the compliance of Iran at the international level. The move paves the way for Congress to put new restrictions on Iran. It now has less than 60 days to decide whether to reimpose economic sanctions on Tehran which were lifted under the nuclear accord in 2016.
The other parties to the agreement - Britain, Germany, France, Russia, China and the European Union - have all reaffirmed their commitment to it and called on the United States not to step out.
However, it is believed that Trump would not recommend the Congress to re-impose sanctions in order to reach a compromise with many congressional leaders who stand for keeping the deal at least with some changes.
In case sanctions are applied, the U.S. would find itself in breach of its commitments. This means a unilateral withdrawal from the agreement, which will damage the reputation of the U.S. in the eyes of world community.
---
Kamila Aliyeva is AzerNews' staff journalist, follow her on Twitter: @Kami_Aliyeva
Follow us on Twitter @AzerNewsAz
Related News