Kyrgyzstan aims to switch to 'green' economy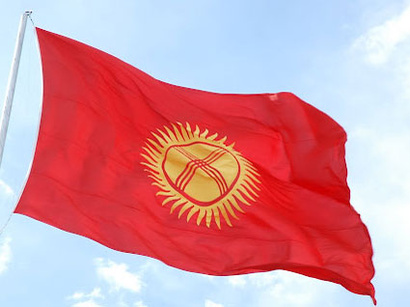 By Gunay Hasanova
Kyrgyzstan's Economy Ministry is currently drafting a law on industrial zones and the country would be able to create a first Green Hi-tech Valley in Central Asia, Kyrgyz Economy Minister Arzybek Kojoshev said on November 14 during the presentation of the Kyrgyz Sustainable Energy Financing Facility (KyrSEFF), the ministry said, the Times of Central Asia reported.
The minister outlined his vision of green economy development in Kyrgyzstan.
He said that Kyrgyzstan needs to create a new economic sector — "green economy", involving organic agriculture, production and maintenance of equipment for generation of ecologically friendly energy (renewable energy), production of electric-driven motor vehicles and machinery, maintenance of ecologically clean environment, development of urban and transport infrastructure, and introduction of energy saving and energy efficient technology.

"Kyrgyzstan should achieve a new level of sustainable development based on Green Economy principles and become a partner of international climatic funds with the purpose to receive financing of at least $1 billion in the next ten years for Green Economy projects," he said.
In addition, he stressed that Kyrgyzstan has all chances, and should aim, to become the first country in Central Asia fully switched to Green Economy principles by 2035, and refuse from outdated technology.

The minister believes that to achieve such ambitious goals, it is necessary to create a Secretariat for Climatic Funds under the Economy Ministry, which would act as a coordinating body of Green Economy projects in the country.
The Central Asian economies depend directly on available natural resources. However, so far no consensus has been reached on the value of the very nature, of services provided by ecosystems, and approaches to their sustainable management. Nevertheless, Central Asian governments have realized the threat to natural resources and began to take measures for the sustainable management of their natural capital. Hence, switching to "green economy" is a very beneficial factor for most of them.
Although Kyrgyzstan's economy and society are the most liberal in Central Asia, the Kyrgyz Republic has experienced significant political and social instability since independence in 1991. Weak governance and entrenched corruption were major stress factors underlying political and social upheavals in 2005 and 2010, according to World Bank.
As a result, Kyrgyzstan, where a third of the population lives below the national poverty line, initiated "green economy" program in 2011.
According to the National Statistical Committee, agriculture accounts for 3.61 percent of total employment, rural poverty is 32.6 percent. More than 40 percent of agricultural land is degraded and over 85 percent of the land is exposed to erosion. Thus, sustained agricultural growth and measures to raise farm productivity and farm incomes are key priorities of the Government.
The key objective of the initiative in the Kyrgyz Republic is more efficient implementation of development policies, plans, and budgets that are harmonized with environmental sustainability and poverty reduction.
The program is implemented by the Ministry of Economy and Industry of the Kyrgyz Republic, State Agency for Environment Protection and Forestry under the Government of the Kyrgyz Republic, National Statistical Committee, State Agency on Local Self-Governance and Inter-ethnic Affairs under the Government of the Kyrgyz Republic.
In the first 7 months of 2016, gross domestic product (GDP) contracted by 2.2 percent in the Kyrgyz Republic, reversing 6.6 percent growth in the same period of 2015 as industry fell by 15.6 percent, despite expansion in agriculture by 2.1 percent and in construction by 4.7 percent supported by a 4.1 percent increase in investment.
---
Gunay Hasanova is AzerNews' staff journalist, follow her on Twitter: @gunhasanova
Follow us on Twitter @AzerNewsAz