8 December 2015 16:27 (UTC+04:00)
1 208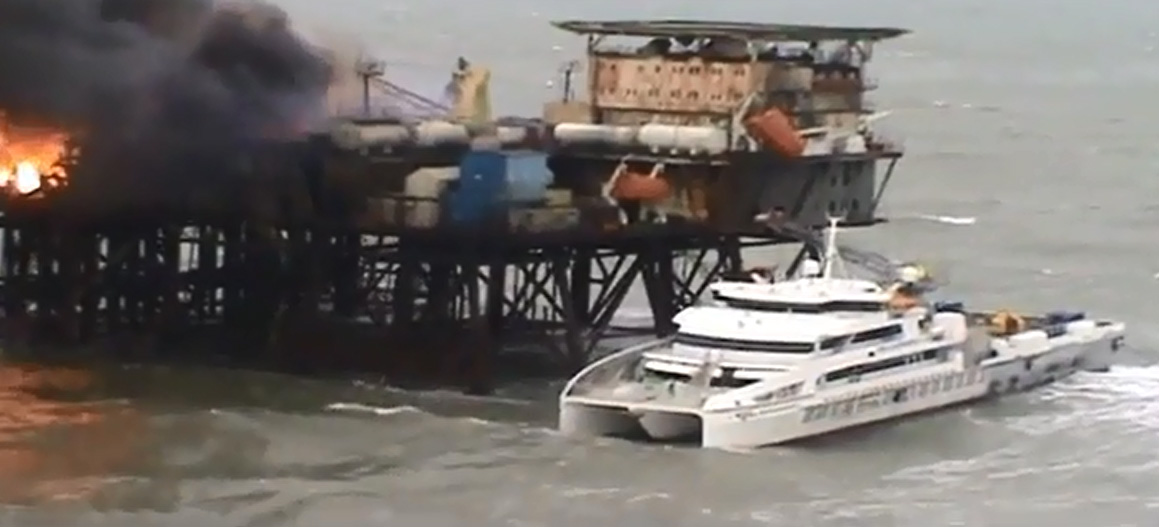 None of 23 Azerbaijani oil workers who went missing after the fire at Guneshli offshore field have been found as of 16:00 (UTC/GMT + 4 hours), chief engineer of Azneft production association Balamirza Alirahimov said at the press conference on December 8.
The search for oil workers missing in the accident at the Azerbaijani Guneshli oil rig continues.
Below is a video footage of the search operation provided by the Azerbaijani ministry of emergency situations.
As a result of a strong storm on Dec.4 at 17:40 (UTC/GMT + 4 hours), a high-pressure underwater gas pipeline was damaged which caused a fire at Guneshli field of the State Oil Company of Azerbaijan.
As a result of the large-scale work, 33 people were rescued. Currently, seven oil workers were found dead, while 23 people are listed as missing.
Related News