Khojaly genocide perpetrators to not remain unpunished: Azerbaijani speaker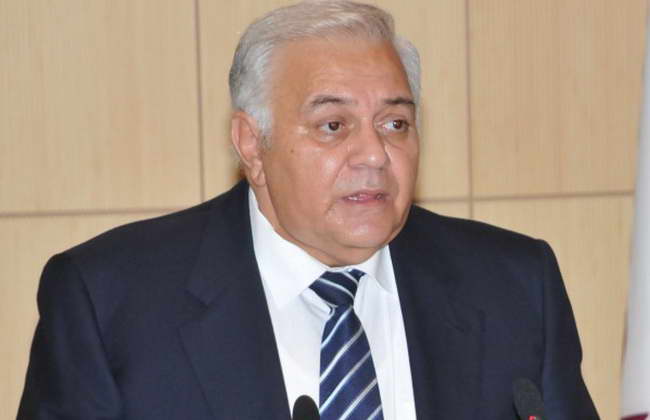 By Jamila Babayeva
Nagorno-Karabakh and seven adjacent regions of Azerbaijan will be liberated and the perpetrators of the Khojaly genocide will be punished, Speaker Ogtay Asadov said at the plenary session of the Azerbaijani Parliament on February 25.
He revered the Khojaly genocide victims with a moment of silence at the beginning of the plenary session of the Parliament.
"The Khojaly tragedy is a crime not only against Azerbaijanis, but against the whole of humanity," Asadov said. "We are confident that this crime will not remain unpunished."
"February 26 is declared as the Day of Remembrance of the Khojaly Genocide Victims' Memory in Azerbaijan upon the Azerbaijani Parliament's decision," he said. "After national leader Heydar Aliyev returned to power, much work was conducted to inform the world community about this tragedy."
He stressed that a number of international organizations and countries approved important documents in connection with the Khojaly genocide.
Members of the Latvia-Azerbaijan friendship group, who are on a visit to Azerbaijan, also attended the plenary session of the Azerbaijani Parliament.
On February 25-26, 1992, the town of Khojaly, the second largest town in the Nagorno-Karabakh region of Azerbaijan, came under intense fire from the towns of Khankendi and Askeran already occupied by the Armenian armed forces.
613 civilians including 106 women, 70 elderly, and 83 children were killed in the massacre, and a total of 1,000 civilians were disabled. Eight families were exterminated, 25 children lost both their parents, and 130 children lost one parent.
Moreover, 1,275 innocent people were taken hostage, and the fate of 150 of them remains unknown. Civilians were shot at close range, scalped, and burned alive. Some had their eyes gouged out and others were beheaded.