23 December 2013 13:24 (UTC+04:00)
1 951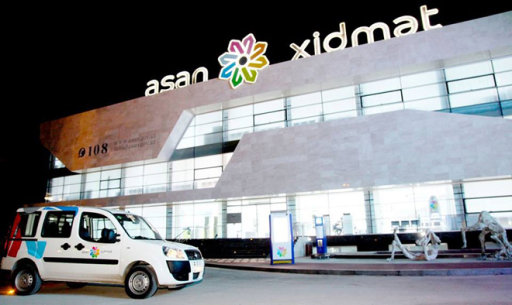 By Nigar Orujova
The fifth ASAN center was inaugurated in Ganja, the second largest city of Azerbaijan, on December 21.
The first ASAN Service center, which successfully ensures coordinated provision of services by state bodies, was established under the State Agency for Public Services and Social Innovations under the President of Azerbaijan in January 2013.
The new center established in a three-storey building will serve nearly one million residents of Ganja and ten surrounding regions.
Fuad Aleskerov, Head of the Department for Work with Law-Enforcement Bodies of the Presidential Administration, Inam Karimov, Head of the Agency, and Elmar Veliyev, Ganja's chief executive attended the opening ceremony.
There are three ASAN service centers in the capital Baku, which serve residents of nine districts of Baku. The fourth ASAN center is planned to be opened in Baku soon to provide services to the residents of three more Baku districts. After opening of the fourth center, every Baku resident will be able to apply to any ASAN service center.
ASAN Service center in Sumgayit serves the residents of this industrial city, as well as the Absheron, Siyazan, Shabran and Khyzy regions.
Moreover, mobile ASAN services launched in 14 regions have served over 40,000 people of 25 regions throughout the country.
Once the network is fully established in all regions of the country, every citizen will be able to apply to any ASAN service center, regardless of the place of registration.
The ASAN service centers provide banking and insurance services, and legal aid. There are a translation center, a laboratory, a medical service, Internet cafes, post offices, and photo studios in the centers.
The centers render access to 25 services that are provided by nine state entities without extra expenses and loss of time. The centers are open from 10:00 AM until 20:00 PM and until 17:00 PM on Sundays.
In addition, ASAN has 22 auxiliary services, including opening bank accounts, currency exchange, banking services for payments of state fees and penalties, real estate and car insurance, legal advice, medical services, and translation services.
Related News