NATO Military Committee meeting to be held in Brussels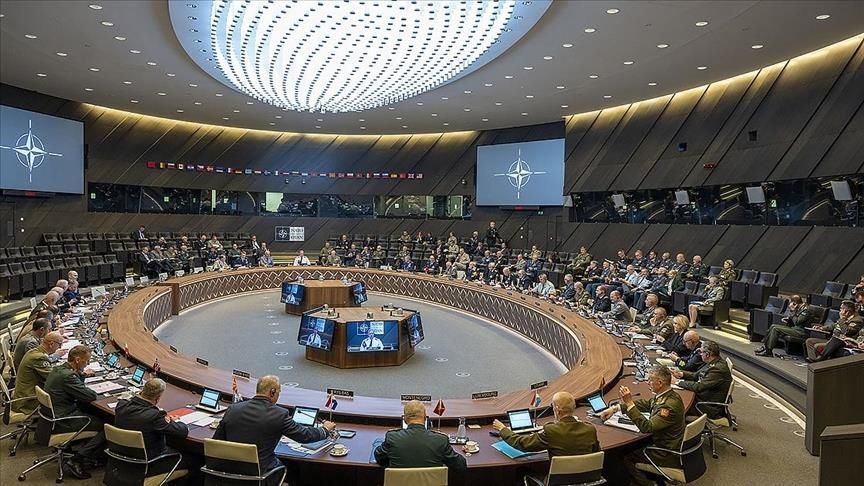 NATO's highest military body, the Military Committee, will meet in person on 10 May 2023 in Brussels with attendance of 32 chiefs of general staffs, Azernews reports with reference to the statement of the alliance.
The meeting is expected take place in Brussels, Belgium. Admiral Rob Bauer, Chair of the Military Committee, will preside over the meeting, which will be attended by the Allied Chiefs of Defence and their Invitee counterpart from Sweden. They will be supported by General Christopher Cavoli, Supreme Allied Commander Europe (SACEUR), and General Philippe Lavigne, Supreme Allied Commander Transformation (SACT).
The meeting of the NATO Military Committee in Chiefs of Defence Session (MCCS) will enable the 32 Chiefs of Defence, to meet and discuss issues of strategic importance to the Alliance.
NATO Secretary General Jens Stoltenberg will join the Military Committee for the first session to address the Alliance's key priorities and challenges.
The second session will see the Chiefs of Defence discuss Russia-Ukraine.
The third session will focus on strengthening the Alliance's deterrence and defence posture ahead of the Vilnius Summit decisions and beyond. The Chiefs of Defence will discuss the implementation and the sustainment of this strengthened posture.
Sessions four and five will see the Military Committee provide additional direction and guidance regarding the major overhaul of NATO's defence posture, agreed at the Madrid Summit.
---
Follow Rena Murshud on Twitter: @RenaTagiyeva
Follow us on Twitter @AzerNewsAz