Land of opportunities: Reconstructed Talish village welcomes back former residents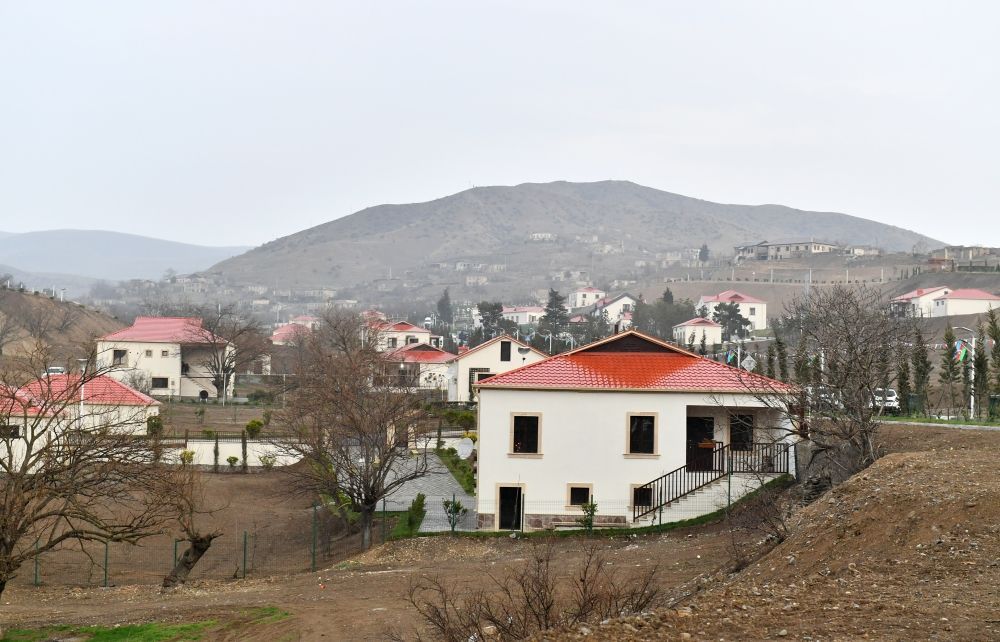 Ever since the historic liberation of Azerbaijani lands from nearly 30-year-long Armenian occupation, Azerbaijan has prioritized the reconstruction and rebuilding of lands in and out of Karabakh and efforts to this end are on the rise day by day. Huge progress has already been made in the post-war period, making it hard to believe that the reconstructed villages were nothing but debris just two years ago.
One such place is Talish village of Tartar District, which was liberated on October 3, 2020, a week after the start of the Second Karabakh War.
"Less than a year after the reconstruction of the village of Talish began, 20 families have already returned to the Talish village and a total of 180 will return. In less than a year, about 180 families will live in Talish village," Azerbaijani President Ilham Aliyev said while visiting the village on March 18, 2023.
Indeed, great work is being carried out in the village: the relocated residents have been provided with modern private houses and individual farm warehouses. A school building for 78 students and a kindergarten for 11 children will also operate in the village.
Currently, active employment measures are taken for the village residents in Tartar District. At the initial stage, meetings were held with each of the 20 families relocated to the village, as a result of which up to 20 people were employed. Besides, preparatory work is also underway to attract residents of the village of Talish to the self-employment program. Professional training courses are arranged for some villagers to master new professions.
"All opportunities have been created here for these families. Everyone can see beautiful houses, schools, kindergartens, and public buildings that have been built. Employment opportunities have been created. We are a nation of builders. Unlike Armenia, we build and create in our territory," the president remarked.
--
Sabina Mammadli is AzerNews' staff journalist, follow her on Twitter: @SabinaMmdl
Follow us on Twitter @AzerNewsAz