Lev Spivak: Lapshin's pardoning is act of exceptional humanism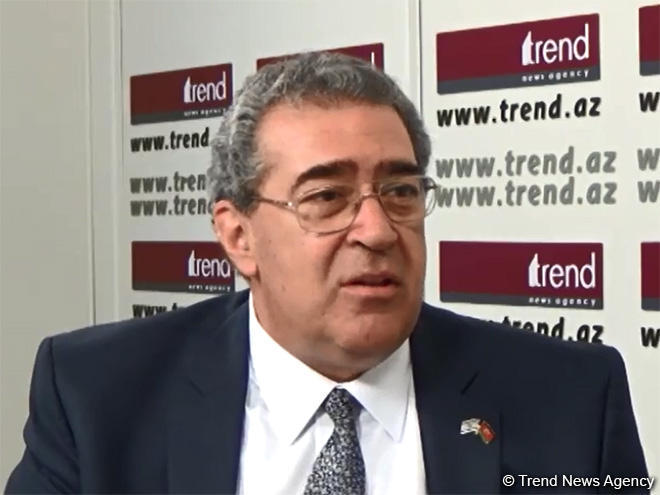 By Trend
Azerbaijani President Ilham Aliyev's order to pardon Alexander Lapshin is a step of exceptional humanism, Lev Spivak, director general of the Israel-Azerbaijan International Association, told Trend.
"We are very pleased with this. Many, including Lapshin's family, appealed to the country's leadership requesting pardoning," he said, adding that the blogger's pardoning is a very important step.
Alexander Lapshin is a citizen of several countries and had a criminal collusion with Armenians in the occupied Azerbaijani territories. He also illegally visited these territories. Lapshin was accused of violating Azerbaijani laws on state border in April 2011 and October 2012.
On Jan. 17, Alexei Stuk, deputy prosecutor general of Belarus, issued a ruling on Lapshin's extradition to Azerbaijan. Lapshin was brought to Azerbaijan on Feb. 7. On July 20, Lapshin was sentenced to three years in prison by the Baku Grave Crimes Court.
On Sept. 11, Azerbaijani President Ilham Aliyev signed an order to pardon Alexander Lapshin, according to which the blogger is to be released.
---
Follow us on Twitter @AzerNewsAz