Baku hosts "Maryam" feature-documentary film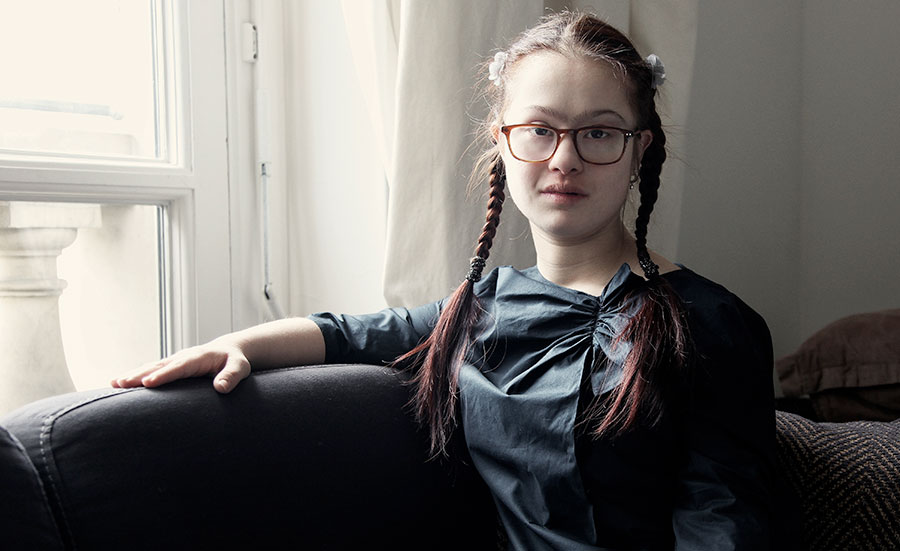 By Nigar Orujova
The presentation of "Maryam", a feature-documentary film based on a script written by people's writer Elchin was held at the UNS Creative Stage on March 11.
The events participants first saw an exhibition by the main character of the film, famous young artist Maryam Alakbarli.
Speaking at the event, screenwriter Elchin talked about Maryam's artistic world and the reasons for shooting this film.
He noted that all the works of Maryam Alakbarli are unique and different in themes and colors. The originality of the works has special features, and they hold some magic associated with our lives and feelings.
"We tried to bring Maryam's creative work to the notice of the wider audience. She is attracting the attention of great artists with her talent not only in Azerbaijan, but also around the world," he said.
The speaker also thanked Professor Nargiz Pashayeva, the founder and head of the UNS Creative Stage and the rector of the Baku branch of the Lomonosov Moscow State University, for hosting such events.
Commissioned by the Culture and Tourism Ministry, the film was shot in Baku and Paris. It consists of two parts - a feature part and a documentary - and shows the world through Maryam's works.
The part called "The secret" depicts a mature female artist in a room with her paintings through which she returns to her youth.
The documentary part is called "Dance of colors with white ships".
Elchin introduced the crew to the audience; film directors Elmeddin Aliyev and Khayyam Abdullayev, directors of photography Elman Aliyev and Rauf Gurbanaliyev, production designers Maryam Alakbarli and Aziz Mammadov, composer Khayal Mammadov, and actress Elmira Aslanova.
The presentation was followed by a speech from Nargiz Pashayeva, who noted that Maryam is a unique and talented person with a very rich inner world.
"Maryam is not an ordinary person. She is a really beautiful girl with a spark of God in her heart," she said.
Pashayeva praised the initiative to dedicate the film to such a good person like Maryam, and thanked Elchin for such an initiative. She also thanked the crew for the work they had done, and wished them success in their creative activities. She also praised their acting.
Moreover, Pashayeva expressed her gratitude to Maryam's parents for teaching her about working hard, because all great artists achieve success through hard work.
She also congratulated the event participants on the eve of Novruz holiday, and urged them to pay special attention to Maryam's work "Samani".
"There are some subjects in art that have been worked on by all the artists of the world. These themes include the image of women, still life, and landscape. However, there are some subjects that are worked on by a few artists, such as "Novruz" and "Samani". Maryam has worked on these subjects and made them unique," she added.
Maryam Alakbarli, 22, was born in Baku. She started painting and sculpting at a very early age, and took part in many children art exhibitions.
Several of her drawings have been published as charity cards.
The suppleness and sensitivity of Maryam's works is completely unique, and the expressiveness of her articulation of an emotional state is endlessly fascinating.
Her works have won the audience's hearts in many cities around the world.
Her works, including four of her albums, have been displayed in Baku, Paris, Istanbul, Ankara, Rome, and Moscow.
Although she suffers from the Down syndrome, the lists of her works, which mainly characterize educational themes, are testimony to her zeal and creativity.