Azerbaijani carpets on display at European Council headquarters [PHOTO]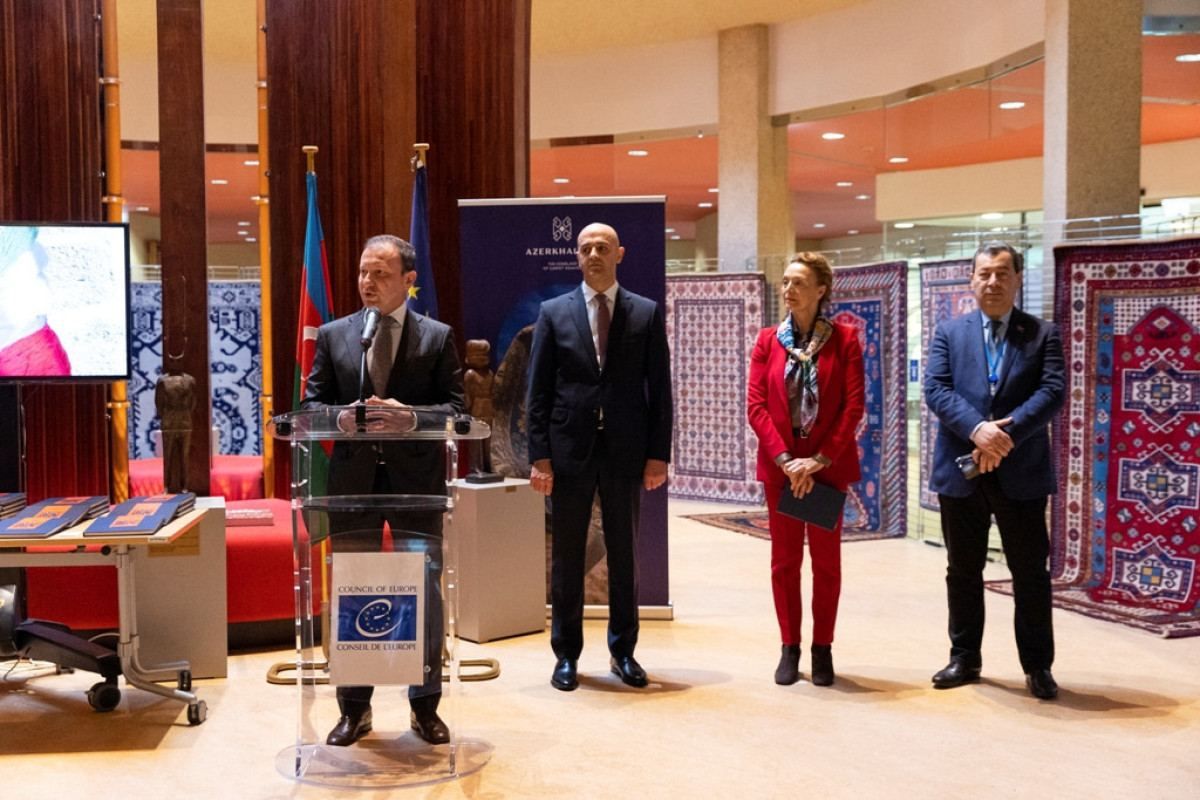 Azerbaijani carpets have been showcased at European Council headquarters, Azernews reports.
The main goal of the exhibition is to familiarize the European audience with the art and school of carpet weaving, which are part of Azerbaijan's rich cultural heritage, lifestyle and ancient traditions of the Azerbaijani people.
The event was co-organized by Azerbaijan's Permanent Representation to European Council and Azerkhalcha OJSC within the winter plenary session of European Council's Parliamentary Assembly.
The exhibition displays eye-catching carpets, representing different carpet-weaving schools in Azerbaijan.
Moreover, the guests of the exhibition can also view photographs and images related to the art of carpet weaving, as well as books published by Heydar Aliyev Foundation on historical carpet-weaving schools in the country.
At the ceremony, European Council headquarters was presented with a carpet belonging to the Baku carpet weaving school.
The exhibition will stay open until February 3, 2023.
---
Follow us on Twitter @AzerNewsAz