13 March 2014 15:35 (UTC+04:00)
1 057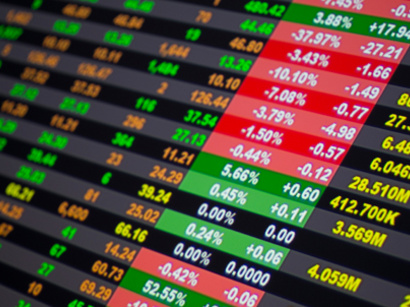 By Nigar Orujova
Azerbaijan raised $1.25bn in its first international bond sale on March 10, and investors from the U.S. purchased 47 percent of Azerbaijan's sovereign Eurobonds.
The news was announced by Azerbaijani Finance Ministry on March 12.
"The demand for placement exceeded the placement's volume by four times and drew the attention of investors from 160 countries. British investors purchased 25 percent of the bonds, investors from Germany bought 18 percent, and the remaining 10 percent were purchased by buyers from other countries, including Singapore and Israel," the ministry said.
Also, Fitch Ratings assigned Azerbaijan's 2,024 Eurobonds worth $1.25 billion a 'BBB-' rating in line with the sovereign's foreign currency Long-term Issuer Default Rating (IDR).
The country's oil output started to stabilize after a 15 percent decline since its peak in 2010, improving the short-term outlook for growth and public finances, the agency said in its report.
The strong sovereign balance sheet, with sovereign assets held in Azerbaijan's state oil fund SOFAZ, reached 49 percent of GDP at the end of 2013, the report said. The 2014 budget calls for a reduction in reliance on oil revenues in the form of transfers from SOFAZ.
Azerbaijan is estimated to have recorded a current account surplus of 17 percent of GDP in 2013, and Fitch has forecasted that it will continue to record surpluses.
Fitch assumes that the price of oil, Azerbaijan's main export and source of budget revenue, will be an average $105 per barrel in 2014, and $100 per barrel in 2015. Fitch also assumes that oil production will stabilize in 2014 and 2015.
Azerbaijan, which has an investment grade of Moody's and Fitch level, sold a benchmark 10-year bond with a five percent yield.
Investment banks Barclays, Deutsche Bank AG London, and Citigroup Global Markets Limited were selected as the government's managers for the first Eurobond issuance.
The order book had been oversubscribed at nearly $4bn, sources participating in the bond placement said.
Related News