9 April 2013 13:15 (UTC+04:00)
1 366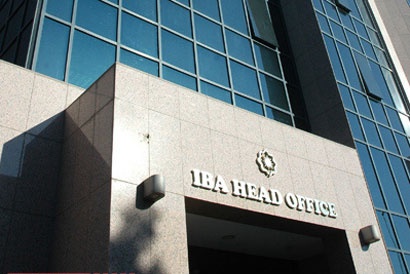 By Gulgiz Dadashova
The International Bank of Azerbaijan, the country's biggest bank, has announced provision of new services to clients through the first and so far only "Islamic window" in Azerbaijan.
IBA, founded in January 1992 and 50.2 percent-owned by Azerbaijan's Ministry of Finance, holds a 35 percent share of banking assets in the country. It offers Sharia-compliant products through an Islamic window, which follow religious principles such as a ban on interest and on pure monetary speculation.
A range of services offered by the bank includes such products of Islamic banking as Ijara, an analogue of traditional leasing, Vakala deposit, an equivalent of a conventional deposit, Islamic bank cards, and opening of Gard Hassan accounts.
IBA Islamic Banking Department's director Behnam Gurbanzade says that the above-said products of the IBA have undergone relevant certification in independent Sharia financial and legal advisory company Dar al Sharia, founded by Dubai Islamic Bank in accordance with international practices.
Thus, all procedures and documentation on these types of services provided by the IBA Islamic Banking Department meet the standards assigned by leading Islamic financial regulator AAOIFI (Accounting and Auditing Organization for Islamic Financial Institutions).
There is a special order of taxation of Islamic financial instruments, forms and methods of regulation and supervision of Islamic banks, along with the procedure for issuance and circulation of Islamic securities and the requirements of Islamic investment funds in the world.
For example, if an Islamic bank buys a house for his client, the financial institution must pay tax on the purchase. And when that house is sold to the buyer, it's necessary to pay the tax again. In a typical bank there are no such issues, because the purchase and sale takes place between the owner and the buyer directly. The issue of double taxation made such funding in the West unattractive. However, the UK provided the opportunity of single taxation within Murabaha (an Islamic banking product), and the arrival of new players in Europe has already indicated the growing demand for non-conventional banking products.
It is planned to introduce in the banking legislation the concept of Islamic banking, i.e. the Law "On banks" will consider Islamic banking from one perspective, and the traditional banking on the other hand. Banks may conduct either Islamic or conventional banking.
Earlier, a director of asset management and advisory work of the Islamic Corporation for Development of the Private Sector (ICD), a private sector arm of the Islamic Development Bank, said it would be efficient to adopt a special law on Islamic finance in Azerbaijan.
According to the director, this would create favorable conditions for attracting foreign players, which promotes the growth and expansion of this sector. He noted that the potential for the development of Islamic banking in Azerbaijan is high.
Related News