Azerbaijan ranks first in South Caucasus for SDG index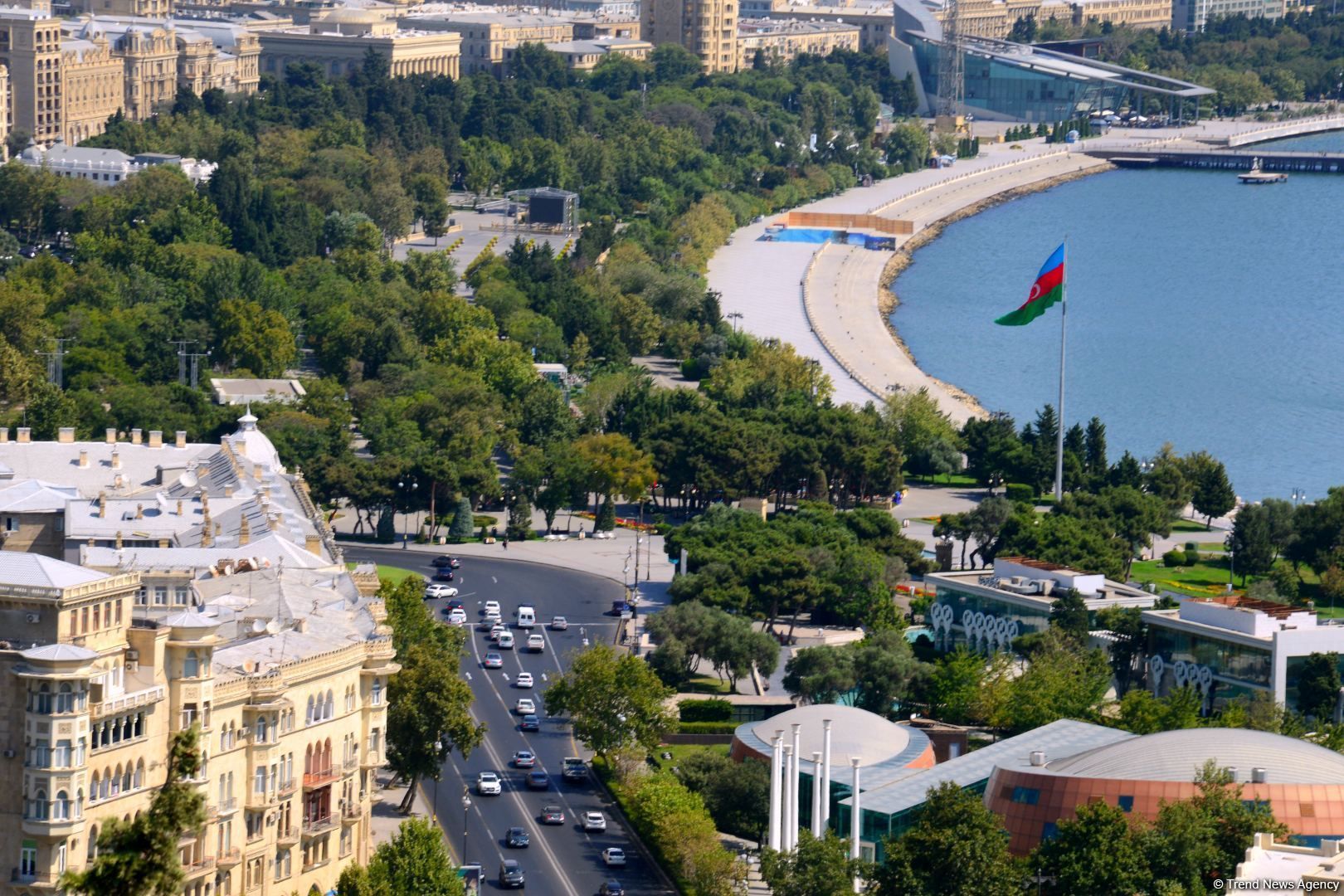 Azerbaijan ranks first in the South Caucasus for the Sustainable Development Goals (SDGs) index, Azernews reports.
The remarks were made by a research analyst at the UNDP Istanbul International Center, Yasemin Nur Bitlis, during the presentation of the "Investor Map" for financing the SDGs of the Azerbaijani economy.
"Renewable energy projects, environmental protection, clean waste management, as well as the transition to a green economy, contributed to the achievement of such results," she said.
The official also added that in the overall index, Azerbaijan marked 50th out of 163 countries.
Noting Azerbaijan's position as an attractive country for investment, the analyst emphasized that despite its small percentage of renewables, the country has a huge potential that rivets foreign investors.
"Already today, millions of dollars are being invested in the renewable energy sector of Azerbaijan, and work is underway to explore the full potential of the country to further improve the country's investment climate, attract FDI, and achieve the SDGs," she said.
Speaking at the event, Head of the Department on Sustainable Development and Social Policy at the Economy Ministry Huseyn Huseynov expects financing of sustainable development goals to increase in the medium- and long-term.
"I would like to note that Azerbaijan aims to achieve 17 goals as part of the SDGs. Within the framework of these goals, priority sectors of public-private partnerships will also be identified. In particular, I am referring to the sectors of agriculture and tourism," he added.
The official underlined that 30 G2B (Government to Business) meetings are planned to be held this year with priorities in green technologies, clean energy generation, digital transformation, and the banking sector.
Earlier the UN and Azerbaijan's Economy Ministry signed the Sustainable Development Cooperation Framework (UNSDCF) for 2021-2025. The Cooperation Framework, fully compliant with the Sustainable Development Goals (SDGs), is based on the principles of human rights, gender equality, sustainable development, resilience, and responsibility, including socio-economic development priorities, and will cover entire Azerbaijan.
The UNSDCF is the fifth UN-Azerbaijan cooperation framework and is based on an analysis of Azerbaijan's progress toward the 2030 Agenda for Sustainable Development. The implementation of the cooperation framework puts the UN development system reform into practice, emphasizing transparency, accountability, and joint action in the delivery of all development results.
---
Sabina Mammadli is AzerNews' staff journalist, follow her on Twitter: @SabinaMmdl
Follow us on Twitter @AzerNewsAz