Expert proposes another way of solving legal issues in Alat FTZ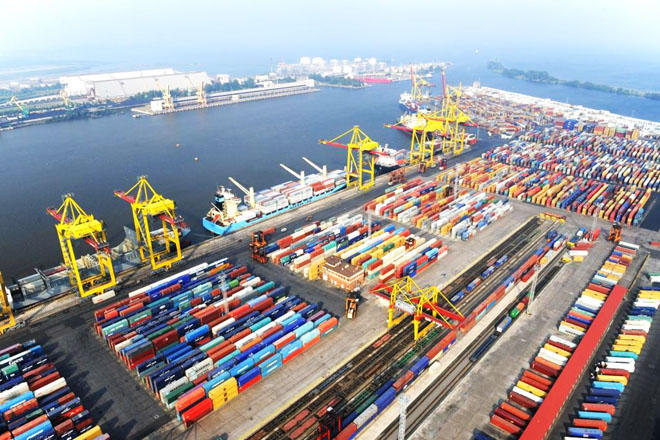 By Sara Israfilbayova
Legal issues that may arise in Free Trade Zone (FTZ), being created in Azerbaijan should be concentrated in Azerbaijan's Chamber of Commerce and Industry, expert-economist Farhad Amirbayov told Trend.
Creation of an independent arbitration system on the territory of the FTZ can lead to undesirable problems within the framework of a unified national legal system, according to him.
"If we follow the path of fragmentation and create our own unique forms for each economic zone, this can lead to the destruction of a single legal space. Legal issues may arise not only between the residents of the FTZ, ​​but also with the residents operating in the legal field of Azerbaijan. There may be a certain misunderstanding and conflicts, so I propose to concentrate the powers and legal issues in the Chamber of Commerce and Industry, which has an arbitration court and all the mechanics, allowing conflict-free pre-hearing discovery. I think if foreign corporations want to enter the Azerbaijani market, they should become members of the Chamber," Amirbayov said.
Earlier, the Arab company DP World (Dubai Port World - one of the world's largest port operators), providing consulting services for the establishment of FTZ in Azerbaijan, proposed the creation of an independent arbitration system in the FTZ that will be able to focus not only on the Azerbaijani law, but also on international law.
"Creation of the FTZ is another step towards an even greater globalization of the Azerbaijani economy and its transformation from a hydrocarbon resource supplier to something more significant. I think that the provision of logistics services and the movement of transit cargo should be complemented in parallel with the development of our own industry. As operators and agents of this zone, I see large holdings and corporations. In general, the establishment of the FTZ is a good tool for attracting large corporations," the expert stated.
President Ilham Aliyev signed a decree on March 17, 2016, on measures to create a free trade zone type special economic area covering the territory of the Baku International Sea Trade Port in the Alat township of Baku's Garadagh District.
The free trade zone is expected to bring up to $1 billion just in the first few years. Special tax and customs policy, which will be pursued in the territory of the free trade zone will also stipulate further development and simplification of a number of procedures.
FTZ will be located within the grounds of the new port, covering an area of 100 hectares. Since the new port is being built at the major railway juncture connect­ing the North-South and the East-West railway lines in Azerbaijan, FTZ will also have rail access. Serving as a multimodal transit logis­tics hub, the new port and FTZ will become a major consolidation and distribution centre in Central Eurasia that provides a wide range of value added services.
---
Follow us on Twitter @AzerNewsAz