28 March 2015 15:51 (UTC+04:00)
1 022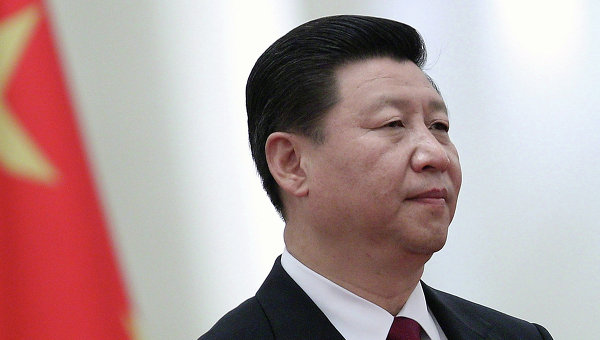 By Bloomberg
President Xi Jinping reached out to China's neighbors, saying his country will offer other Asian nations trade and investment opportunities as it seeks support for two regional initiatives that it's championing.
The $40 billion Silk Road Economic Belt has attracted interest from more than 60 countries and international organizations, and the founding of the Asian Infrastructure Investment Bank is proceeding smoothly, Xi said in a speech at the Boao Forum for Asia on China's southern Hainan Island.
Xi's address highlighted the two initiatives China has presented in recent months as it seeks new ways to sustain growth and expand its economic influence globally. He pledged to boost coordination in Asia and said bigger countries must take on more responsibility in world affairs.
"China's economy shouldn't be viewed only by its growth rate," Xi said. "China's economy entering the new normal will continue to provide countries including Asian nations more markets, growth, investment and cooperation opportunities."
The "new normal" phrase adopted by Xi and other Chinese leaders refers to their push for growth driven by domestic consumption rather than exports and infrastructure. The government targets growth of about 7 percent this year, down from last year's 7.4 percent.
Bond Sales
The Chinese government will support yuan-denominated bond sales in China by countries, companies and financial institutions along the Silk Road belt, the official Xinhua News Agency reported, citing government agencies.
China will also urge domestic financial institutions and companies to sell bonds overseas and spend the proceeds in countries in the region, as well as help expand currency swaps and settlements between these nations, Xinhua said.
China plans to improve its investment environment and welcomes all countries to join the Silk Road initiative, Xi told the audience, which included business leaders and government officials from Malaysia, Australia and other nations.
Xi also said that China needs a peaceful environment -- both domestically and overseas -- to prosper.
"Any instability or war wouldn't be in accord with the basic interests of Chinese people," Xi said. "China will unshakeably stick to independent and autonomous peaceful diplomatic policies, and stick to the peaceful development road."
'Good Thing'
Xi spoke shortly after the finance ministry issued a statement saying that the Asian Infrastructure Investment Bank now had 30 founding members, including the U.K., Switzerland, India and the Philippines. So far, the U.S. and Japan are the only Group of Seven holdouts to the initiative.
Russian President Vladimir Putin has approved his nation joining the AIIB, First Deputy Prime Minister Igor Shuvalov said in a speech at Boao following Xi's address.
"Basically, it's a good thing" to spend more money on the infrastructure to improve lives in different parts of the world, Stephen Schwarzman, chairman of Blackstone Group LP, said in an interview with Bloomberg Television on Saturday at the forum. "That's one reason why I think European and other Asian countries have responded."
Xi, Schwarzman and Shuvalov were among international delegates from the finance, business and corporate worlds attending the 15th edition of the annual Boao Forum, which has its permanent base on Hainan.
"Facing the fast-changing regional and international situation, we must see the whole picture, follow the trends of our times and build a regional order that is more beneficial to Asia and the world," Xi said.
Related News